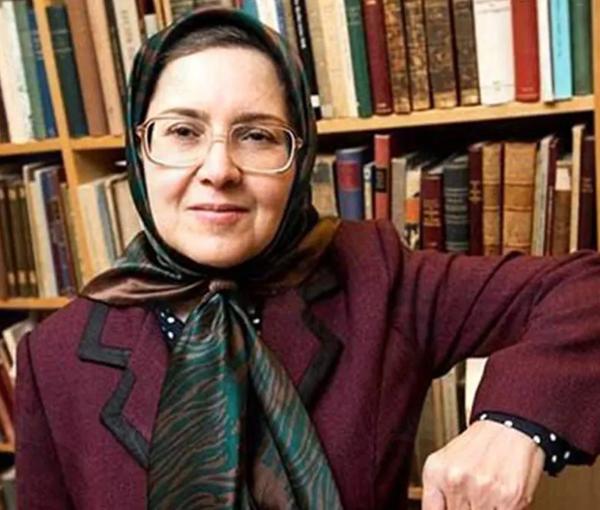 Female Scholar Calls For Apology As Iran Clerics Remain Defiant
Alireza Arafi, the dean of the Qom Seminary says Iranian clerics will stand firm on their position regardless of recent attacks on by ordinary people on clergymen. 
Speaking before the Friday prayers in Qomm on May 5, Arafi was referring to at least four clerics who have been killed in recent months and a few others who suffered serious injuries by incidents of car ramming. He said, "The clerics' martyrdom was both painful and a source for pride."
Arafi, however, attributed the attacks to "conspiracies hatched and engineered by the enemies in the form of a hybrid war." This comes while some media outlets and sociologists in Iran say the attacks show young Iranians' anger and frustration as their demands have been ignored for several years. 
Meanwhile, prominent female jurisconsult Sedigheh Vasmaghi has welcomed a statement by Qom cleric Ayatollah Mohammad Javad Alavi Boroujerdi. The cleric had recently said about the attacks that "The clerics' words and approach has led to insecurity and created grudge and hatred in the society."
Borujerdi had further called on the clerics who are part of the Islamic government in Iran to apologize to women and the rest of the nation for their words and approaches toward women and the issue of hijab.
Vasmaghi agreed with him that clerics' school of thought has made the Iranian society insecure. She also said that the clergy owe much to Iranian women for what they have said during the past four decades. 
She also said that they should have paid attention to warnings about public anger and the widening gap between themselves and the people. Vasmaghi reiterated: "There should be security in the society for all citizens. It is not possible to keep one part of the society safe at the price of others' insecurity."
Meanwhile, the firebrand Friday Imam of Tehran, Ahmad Khatami claimed that clerics are still popular in Iran although their image is being tarnished on social media. Although he tried to pretend that he was unshaken as a result of the attacks, yet he made a few fatalistic remarks such as "We all have to leave this world one day anyway," and "We will have to go no matter if we like it or not. We are all bound for eternity."
Interim Friday Imam of Tehran, Ahmad Khatami
Khatami also dedicated a large part of his sermon to the attacks on clerics and praised them for facing death in cold blood. He said, "The reason for these attacks is that the clerics' presence annoys arrogant powers [the United States]." However, he did not explain why major politicians like himself are safe while the attacks often target low-key clerical figures. 
Some unconfirmed social media reports said the Ministry of Interior has warned clerics at seminaries to leave their robes and put on ordinary outfit when they have to go into the public.
Khatami then called on the Judiciary to take swift measures to punish those who have attacked the clerics. The latest attack still remains a mystery in Bobol in the Caspian region where a cleric, Ebrahim Fazel, who is the son of the dean of the city's seminary was found dead in the sea and his death remains unresolved. He asked the Judiciary to make Iran insecure for those who attack the clerics. 
In another development, Hossein Ansarian, a prominent cleric who has recently criticized the government for its heavy-handed and outdated approach to compulsory hijab, said: "Some of us clerics belong to 100 years ago, some others to even 200 years ago and are not fit for today. What we say from the pulpits are no good for the modern society." He added that some clerics who lived in the 20th century preached in a way that served modern men and women.