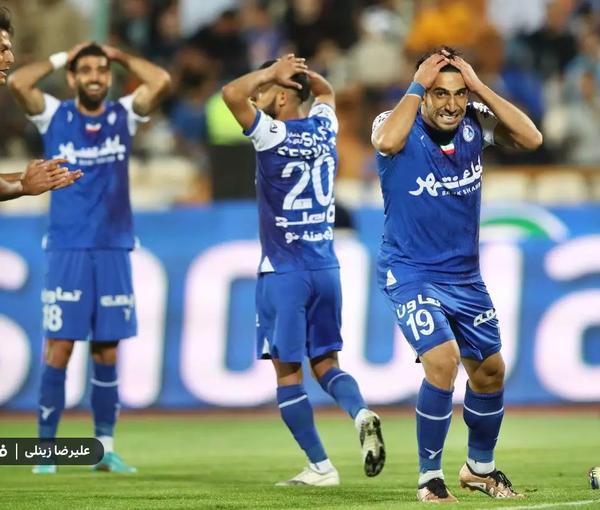 Tehran Denies China May Buy Top Iranian Football Club
A Chinese businessman says he wants to buy a state-owned top-flight Iranian football club mired in debt – but the claim has been dismissed by Tehran.
A video posted on Friday showed the Chinese national watching a match in Abadan between his target club Esteghlal and Naft FC.
In the clip published by Borna news agency, which is affiliated with the ministry of sports, the businessman said he wants to buy Esteghlal.
He presented himself as the representative of a Chinese state company, and said that he plans to visit Iran's football infrastructure to start negotiations to invest in the popular football club.
But on Saturday the IRNA state news agency wrote that the managers of Esteghlal are not aware of this proposal. It added that the law prohibits Esteghlal and Persepolis clubs from being sold to foreigners.
IRNA said all the claims and reports of the possible purchase are false.
Both state-owned and two of the biggest football clubs in Iran, Esteghlal and Persepolis are in dire financial trouble. Although the clubs are both successful on the field, off the field their stability is now in doubt due to the mounting debt.
Esteghlal owe millions of dollars to its previous foreign players and coaches, while Persepolis have suffered financially within the past years.
The Asian FC Champions League (ACL) have already banned Esteghlal for one season due to unpaid debts. Now the Iranian giants face a second straight year that they might be excluded from the competition.
As a result of their failure to meet the entry requirements for the 32-team tournament, Esteghlal, their arch-rival Persepolis, and Gol Gohar Sirjan were expelled from the competition last season.