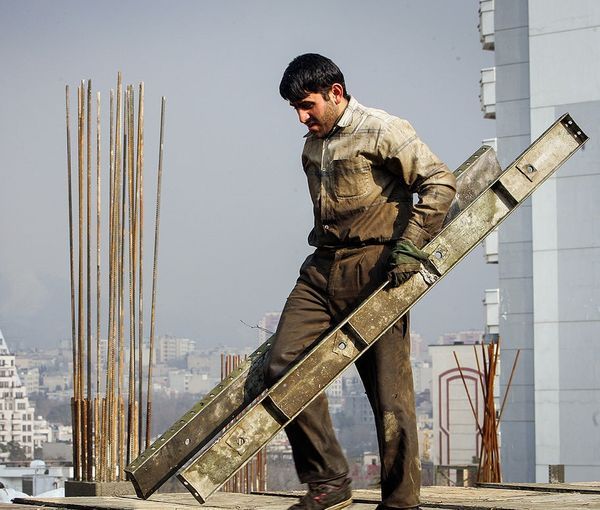 Iran Regime Summons Tens Of Labor Activists Ahead Of May Day
At least 50 labor activists in Tehran, Kordestan and Gilan provinces have been summoned on the eve of International Workers Day.
Pressure increased on teacher and worker union activists ahead of International Workers Day, but rallies took place in Tehran and other cities mostly by retired workers.
Security agents have warned labor activists they are forbidden from attending May Day gatherings on Monday.
The Free Union of Iranian Workers announced that two members of its board of directors, were threatened and interrogated by intelligence agencies.
According to Hengaw Kurdish-Iranian human rights monitoring group, at least eight other labor activists have been summoned in the Western Kurdish city of Sanandaj.
The summons issued while calls for holding a rally to commemorate May Day have been published by the labor activists.
Meanwhile, the Writers' Association of Iran has called for the unconditional release of all labor activists, including Keyvan Mohtadi and other political prisoners.
The Council of Retirees of Iran also published a statement to slam the economic policies of the regime which have "destroyed the life of workers".
On the eve of the international day of protests, the Central Council of Iran's National Front released a statement claiming "Iranian workers are increasingly under economic pressures facing the most severe livelihood problems".
On Sunday, a group of 15 trade unions and civil rights groups issued a statement on the eve of International Workers' Day to voice support for the ongoing protests and strikes in Iran.