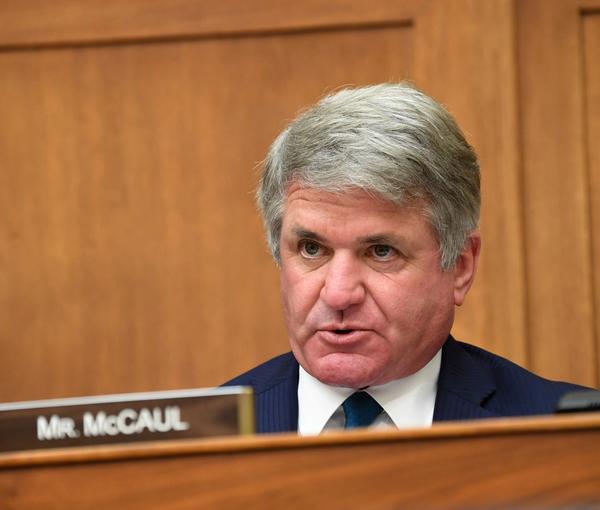 US Lawmakers Introduce Bill To Permanently Authorize Sanctions On Iran
A bipartisan group of US lawmakers introduced legislation Monday to give permanent authorization to the president to implement sanctions on Iran, The Hill reported.
Iran's sanctions Act (ISA) of 1996 has a sunset clause ending in 2026 and needs to be renewed by Congress, but the new legislation if approved would make the Act open ended until Iran is deemed to have changed its behavior.
The Solidifying Iran Sanction Act is sponsored by Rep. Michael McCaul (R-Texas), the chairman of the House Foreign Affairs Committee, and co-sponsored by 24 lawmakers in the House and Senate, including Reps. Susie Lee (D-Nev.) and Michelle Steel (R-Calif.)
"The Iran Sanctions Act is one of the most important tools in US law to compel Iran to abandon its dangerous and destabilizing behavior," McCaul said in a statement.
"This bill takes the long overdue step of striking the arbitrary sunset from the law, so that sanctions will only be lifted if Iran stops its threatening behavior. Iran can't run out the clock on US law," he added.
Steel said Iran has "made clear it has no interest in participating in the international community or working towards peace."
"The rogue state continues to make threats against democracy and actively sponsors terrorism around the world," the lawmaker said in a statement. "Through this bipartisan, bicameral legislation, we can prevent Iran from possessing nuclear weapons and further jeopardizing global peace."
Although the Biden Administration decided to hold nuclear talks with Tehran that could have left to the lifting of the most important sanctions, the diplomatic effort reached a dead end last September. In the meantime, Iran has been supplying weapons to Russia that are used against Ukraine.