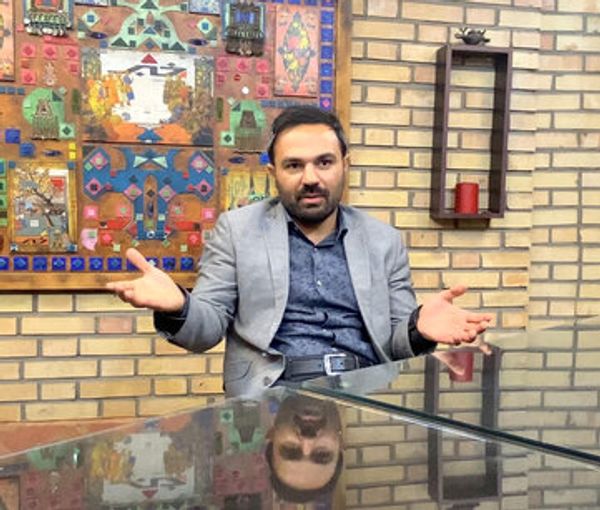 Iran Expels Another Dissident University Professor
A prominent professor at Tehran University's Faculty of Law and Political Science has been expelled for supporting the nationwide protests.
Though total numbers of the expulsions are unclear due to the secretive nature of the regime, it has become a widespread punishment for educators seen to encourage the tide of unrest.
Professor Ali Sharifi Zarchi announced in a tweet on Monday that Arash Raisi-Nejad had been dismissed. Raisi-Nejad himself also confirmed the news by retweeting his colleague's post wishing for the day when the Iranian families live a prosperous, happy, and dignified life.
Back in March, Iranian media reported the suspension of Raisi-Nejad saying that the Ministry of Science informed the University of Tehran that the professor's contract must not be renewed.
Raisi-Nejad is a graduate of Florida International University and has published articles and books on regional geopolitical issues.
Despite numerous reports on the dismissal of university professors for supporting protests, Iranian officials deny the claims.
Morteza Farrokhi, the Legal Deputy of the Science Ministry, told ISNA that "if there are any cases of dismissal, it has been due to their academic incompetence."
This is not the first time that reports have been published about the dismissal of Iranian university professors for supporting protesters.
Hasan Baqerinia, a professor at Hakim Sabzevari University, was dismissed in February for supporting the protests following the death of Mahsa Amini in police custody.
Before that, Amir Maziar, a faculty member of Tehran University's Faculty of Theoretical Sciences and Advanced Art Studies, announced his suspension as well as the suspension of another professor of the university, Kourosh Golnari.
Iranian media reported in early February that nine professors of Tehran Azad University have been forced into early retirement because of expressing critical views against the Islamic Republic.