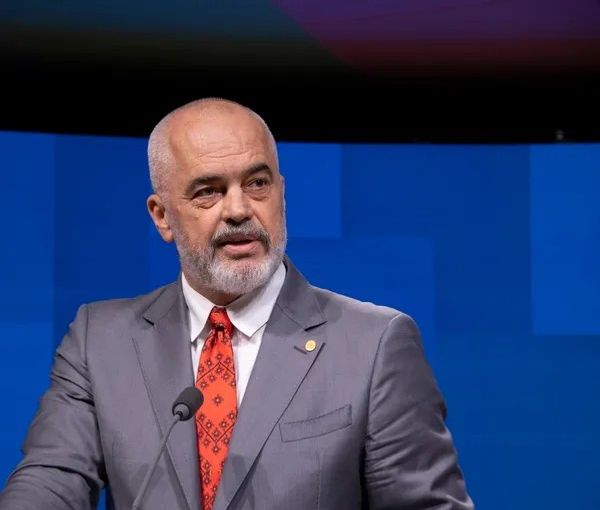 Albania Cuts Diplomatic Ties With Iran, Aks Diplomats To Leave
Albania has severed its relations with the Islamic Republic and ordered all Iranian diplomats and embassy staff to leave the country within 24 hours. 
"The government has decided with immediate effect to end diplomatic relations with the Islamic Republic of Iran," Albanian Prime Minister Edi Rama said, following an investigation into a cyberattack in July. 
"This extreme response ... is fully proportionate to the gravity and risk of the cyberattack that threatened to paralyze public services, erase digital systems and hack into state records, steal government intranet electronic communication and stir chaos and insecurity in the country," he said.
In a statement by the White House National Security Council later in the day, the United States strongly condemned the cyberattack against its NATO ally Albania, saying it will "take further action to hold Iran accountable for actions that threaten the security of a US ally and set a troubling precedent for cyberspace."
The attack happened around the time of a conference of the exiled Iranian Albania-based opposition group Mujahideen-e Khalq (MEK). In early August, cybersecurity firm Mandiant expressed "moderate confidence" the attackers were acting in support of Tehran's efforts to disrupt the MEK conference, which had to be cancelled as well due to a terror threat.
In its report, the company said that several factors reveal that the attack was carried out by pro-Iran hackers, including the timing, the content of a social media channel used to claim responsibility, and similarities in software code used with malware long used to target Farsi and Arabic speakers.
The July 23-24 conference by the dissident group, titled The Free Iran World Summit, was canceled following warnings from local authorities of a possible terrorist threat. Several US lawmakers were also among the invitees.