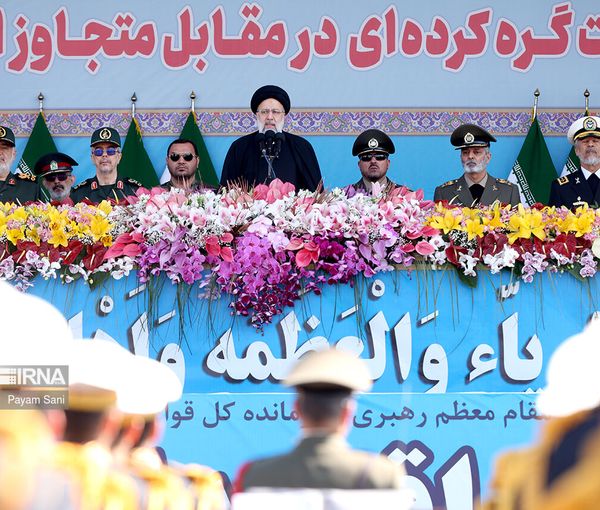 Iranian President Threatens To Destroy Israeli Cities
President Ebrahim Raisi has threatened to destroy the Israeli cities of Tel Aviv and Haifa in an inflammatory speech in Tehran.


Speaking at a military parade for Army Day on Tuesday, he said: "The enemies, especially the Zionist regime, have received this message that the smallest action against Iran will result in a response from the armed forces and will lead to the destruction of Haifa and Tel Aviv."
Raisi also demanded that US military forces quit the region, saying: "The presence of foreign forces threatens the security of the region, but the Iranian armed forces provide security wherever they are.
"The sooner they leave, the better it will be for the people of the region."
Raisi's speech is only the latest in a stream of chilling threats made by the Iranian regime against Israel. Apocalyptic warnings of "wiping Israel off the map" have been met with alarm by both Israel and the international community.
However, despite the alarming rhetoric, Israel's intelligence military superiority is borne out by a long history of attacks carried out successfully against Iranian nuclear and military facilities. In recent years, Israel has launched air strikes against Iranian military sites in Syria and also inside Iran.
The inability of Iran to defend itself against these attacks has exposed how it lacks Israel's level of technology and resources.
Raisi's inflammatory threats follows a flare-up of violence in the region, where Iran's allies and proxy forces among militant Palestinians, the Lebanese Hezbollah and forces based in Syria launched multiple rocket attacks earlier this month.