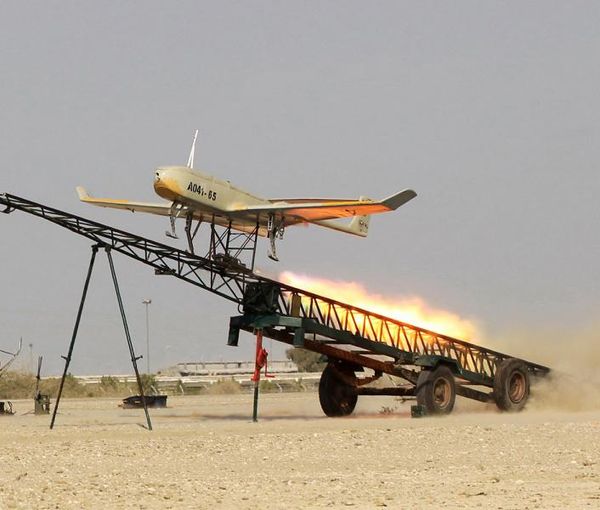 Israel Says It Downed Aircraft That Appeared To Come From Syria
The Israeli army said it downed an unidentified aircraft on Sunday that appeared to have crossed into its territory from Syria, as tensions simmer in the region.
The Israel Defense Forces (IDF) said in a statement the aircraft it downed did not pose a threat at any stage.
Israel has for years carried out attacks against what it has described as Iran-linked targets in Syria. According to the Syrian Observatory for Human Rights, Israel conducted six strikes in Syrian territory in March alone.
Israel conducted three missile and air strikes from Thursday to Sunday on targets in Syria housing Iranian IRGC and proxy military forces.
Iran announced that two of its "military advisers" in Syria were killed in these attacks and warned that it would retaliate.
Israel has been regularly attacking targets in Syria since 2017 to weaken Iran's attempts to strengthen its military presence in the war-torn country and build up a threat on Israel's northern borders.
Iran has considerable drone capabilities that it has used against US bases in Syria as recently as last month, killing a US contractor and injuring at least eight US servicemen.
Iran's government spokesman, Ali Bahadori-Jahromi, tweeted Sunday that Israel's "terrorist acts will not remain unanswered."
Iran had also called on Palestinian militants to "use the opportunity" of internal political tensions in Israel to harm the "Zionist enemy."