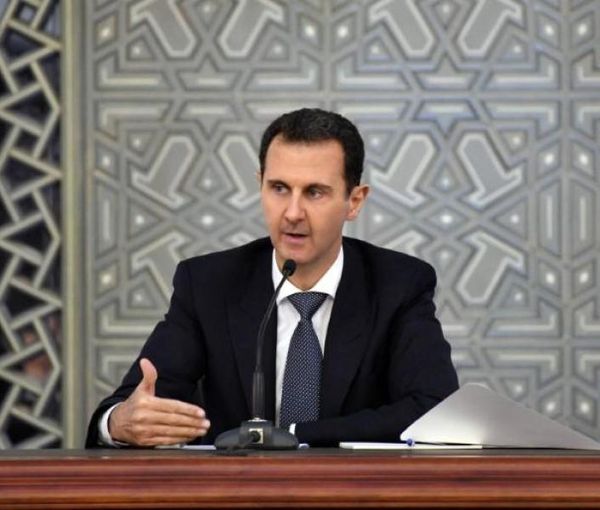 Saudi Arabia To Invite Syria's Assad To Arab leaders Summit, Sources Say
Saudi Arabia is planning to invite Syrian President Bashar al-Assad to an Arab League summit that Riyadh is hosting in May, three sources familiar with the plans told Reuters.
The move would formally end Assad's regional isolation.
Saudi Foreign Minister Prince Faisal bin Farhan will travel to Damascus in coming weeks to hand Assad a formal invitation to attend the summit scheduled for May 19, two of the sources said.
Assad's attendance at an Arab League summit would mark the most significant development in his rehabilitation within the Arab world since 2011, when Syria was suspended from the organization.
Syria's return to the 22-member body would be mostly symbolic but it reflects a change in the regional approach towards the Syrian conflict.
Last month sources told Reuters Riyadh and Damascus had reached an agreement to reopen their embassies after the Muslim holy month of Ramadan.
One of the three sources said discussions have been ongoing for more than a year over a list of demands from Saudi Arabia, including close cooperation on border security and drug trafficking.
Arab League heavyweight Egypt has also resumed contacts with Assad. Both sides agreed to strengthen cooperation on Saturday during the first official visit by a Syrian foreign minister to Cairo in over a decade.
Some countries, including the United States and Qatar, have opposed the normalization of ties with Assad, citing his government's brutality during the conflict and the need to see progress towards a political solution in Syria.
Contacts between Saudi and Syrian officials gathered momentum following a landmark agreement in March between Saudi Arabia and Iran, Assad's main backer, to re-establish ties.
The rapprochement between Riyadh and Tehran is part of major regional realignment, amid rising tensions between Iran and Israel.
Reporting by Reuters