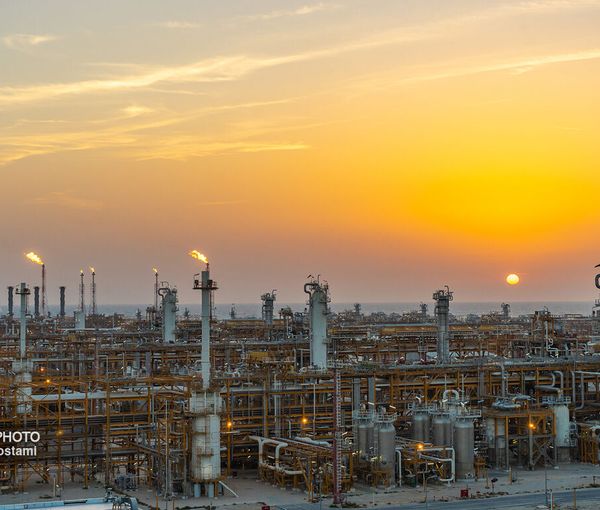 Iran Burning Off 17.5bln Cubic Meters Of Natural Gas Per Year – World Bank
Despite Iran's severe shortages of natural gas and inability to attract foreign investment in the sector, the country is among the most wasteful in terms of gas flaring. 
In its annual report released on Thursday, the World Bank said while significant progress has been made in reducing gas flaring worldwide in 2022, the top nine flaring countries continue to be responsible for the vast majority of the waste. 
Second only to Russia, Iran is on top along with Iraq in terms of volume and intensity. These are, in order, Russia, Iraq, Iran, Algeria, Venezuela, the United States, Mexico, Libya, and Nigeria, the report revealed. These countries account for nearly three-quarters of flare volumes and just under half of global oil production.
"Consistent with previous years, flaring during 2022 was dominated by a relatively small number of countries, with the top nine flaring countries responsible for 74% of flare volumes and 45% of global oil production," the report read. 
According to the report, volumes flared fell by 5 billion cubic meters (bcm) to 139 bcm, the lowest level since 2010 but Iran burned and wasted about 17.5 billion cubic meters of its gas while pumping out crude oil in 2022. Considering global gas prices last year, the value of such a huge loss is estimated at about $10 billion.
Iran, which has not installed the needed equipment to collect the gas that is extracted while drilling for oil at oilfields, burns it off in a wasteful process known as "gas flaring." The flares are the giant flames often seen near oil fields.
Gas flaring has been condemned as a danger to the environment and human health, as well as a waste of fuel, and the World Bank has been calling on energy companies to stop almost all flaring by 2030.
According to the Iran's oil ministry, some $5 billion is needed for curbing gas flaring, which constitutes about 7% of the country's total gas production. For comparison, it is equal to 30% of Turkey's total gas consumption in 2021 or Iran's total gas exports to Iraq and Turkey during 2021. Iran's gas flaring levels increased by 32% year-on-year to 17.4 billion cubic meters (bcm) in 2021 and stayed about the same during the previous year. 
Abouzar oilfield in southern province of Bushehr
Despite regime officials predicting a "harsh winter" for Europe, most countries have managed their energy needs, but a serious natural gas shortage gripped Iran in winter. Reports from Iran said in January that many state organizations and industrial towns in different provinces were forced to reduce working hours because of the energy shortage. With natural gas shortage, Iran resorted to burning mazut at power stations, which is an extremely polluting fuel compared with cleaner diesel.
Iran, which has the world's second largest gas reserves, has failed to make significant investments in its oil and gas sectors for at least 10 years as international sanctions (2011-2015) and US oil export sanctions since 2018 have limited the country's financial resources. The distribution network also needs upgrades as more than 25 percent of the gas is lost during transfer. In November 2022, Owji said that at least $160 billion in investments is needed to revitalize oil and gas sectors.
Iran's gas production and extraction capacity is limited to around 800 million cubic meters per day. According to the ministry of energy, about 650 million cubic meters are consumed in the domestic, commercial, and administrative sectors, however, the data has changed a lot in different years and contradict international estimates.