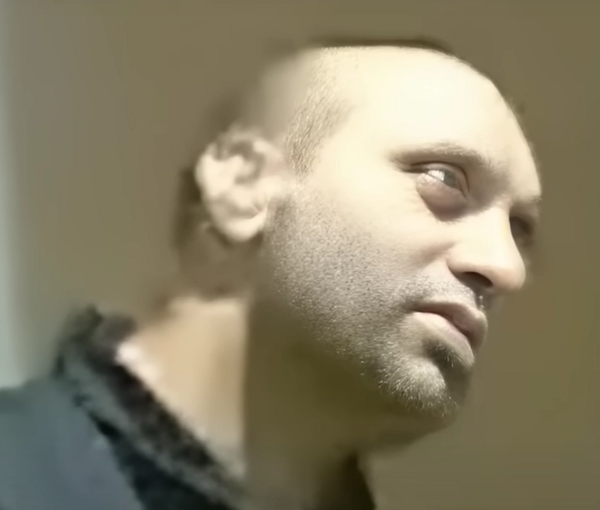 Video Sheds Light On Iran's Plot To Set Up Spy Cell In Tanzania
Iran International has obtained a video clip showing an agent of the Islamic Republic confessing to the regime's plans to set up a network of spies in Tanzania. 
In the video, which seems like an interrogation, or a confession session, an officer of Iran's Intelligence Ministry's 853 unit named Hamidreza Abraheh reveals the Islamic Republic's efforts to recruit agents for a clandestine network from Africa's Baluch minority for terrorist operations. 
Abraheh, who worked under the alias Hamid Salari, said that the Islamic Republic is trying to infiltrate the African country under the cover of economic cooperation. He stated that this is the new strategy of the regime's intelligence operations in many other countries.
He was arrested and interrogated in Dar es Salaam -- the largest city and financial hub of Tanzania -- in December 2022 and was deported to Iran. Abraheh had been granted a visa to live in Tanzania after he misled the Immigration Department and forged documents to prove that he married a Tanzanian citizen in the country.
A joint meeting of trade officials and businesspeople from Iran and Tanzania in Dar es Salaam, Tanzania, August 2022
Abraheh claimed that he had been sent to the country to recruit local Baluch people and train them for terror plots and infiltrating into local governments, adding that the regime's operations also included plots to kidnap or kill Western targets in Africa.
There is a small but historic Baluch community in East Africa, left over from when the Sultanate of Muscat ruled over Zanzibar and the Swahili Coast. According to some accounts, Tanzania -- along with Kenya and Uganda -- is home to 30,000 Baluchis, who migrated to the African country 300 years ago. The migrants were largely from Iran's Baluchistan region, located in the Iranian plateau's far southeast.
Abraheh is originally from the city of Zabol in Iran's Sistan-Baluchestan province and is reportedly from a Shiite Muslim family but introduced himself as a Sunni in order to better assimilate among Tanzania's Sunni Baluch population. 
"Two offices in Chabahar and Zahedan support us" in the operations in Tanzania, Abraheh says in the video, adding that he asked the offices "to find Baluch-speaking Iranian or Pakistani people who have some knowledge of Tanzania and are willing to stay here for a while."
A screengrab from the video of confessions by Iranian intelligence agent Hamidreza Abraheh
Abraheh also explains that his network was free to operate as it pleased according to five and ten-year plans and that he was tasked with recruiting, vetting, and training operatives.
In the video Abraheh elaborates on different departments of the Iranian Intelligence Ministry and their responsibilities. He says the Foreign Intelligence department is mainly focused on Israel, the US, Saudi Arabia and the Republic of Azerbaijan.
His confessions also shed light on a fierce competition between Iran's Intelligence Ministry and the IRGC's Intelligence Organization, so much so that, according to Abraheh, they express pleasure with the other one's failures. 
In November 2021, ADF – a military magazine published quarterly by US Africa Command – reported the arrest of five people recruited by IRGC's extraterritorial Quds force in Ghana, Senegal and Tanzania. Israel's Channel 12 reported at the time that the five people, who had African passports, were arrested by "local intelligence in these countries," after Israel's Mossad had thwarted multiple Iranian "plots" against Israeli tourists and businessmen in the three countries. The channel claimed the five had been trained in Lebanon and returned to Africa posing as religious students to identify Israeli targets for attacks, including tourists on safari in Tanzania.
Earlier in 2021, American and Israeli officials said Iran was behind a thwarted operation against the United Arab Emirates embassy in the Ethiopian capital, Addis Ababa, and that a cell of 15 had been arrested in Ethiopia and Sudan. In September 2021, Cyprus also said it had arrested an Azerbaijani national over an Iranian plot to attack Israeli businessmen there.
In January 2022, Moroccan Foreign Minister Nasser Bourita claimed that the Islamic Republic wants to infiltrate Africa and expand Shiite ideology on the continent. "Iran plans to enter West Africa and to spread the Shia doctrine in the region," he said, vowing to stop Tehran's attempts to spread its influence on the continent.