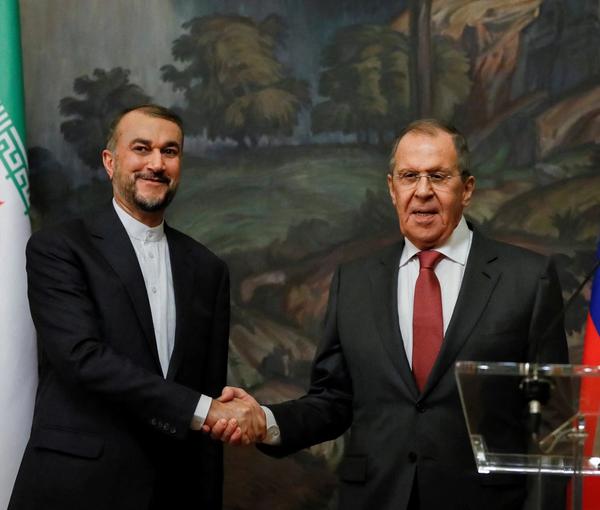 Tehran Rejects Any Change In Geopolitics Of Region: Iran's FM
Iran's foreign minister visiting Moscow Wednesday said Tehran rejects any change in the geopolitics of the region, referring to the Armenia-Azerbaijan conflict.
Hossein Amir-Abdollahian told a joint press conference with his Russian counterpart that the Islamic Republic believes the continuation of tension in the Caucasus region is not to the benefit of the Republic of Azerbaijan and Armenia, advocating a dialogue to resolve differences.
Amir-Abdollahian arrived in Russia on Tuesday to hold talks with the country's Foreign Minister Sergey Lavrov over different issues.
During the joint press conference, Lavrov said he hoped what he called "frictions" between Azerbaijan and Iran would soon be resolved.
Relations between Azerbaijan and Iran, which has a large population of ethnic Azeris in its northwest, have been strained in recent months after Baku announced plans to open formal diplomatic ties with Israel.
Meanwhile, Azerbaijan's State Security Service said on Wednesday that it was investigating "a terror attack" after a lawmaker with strong anti-Iranian views was wounded in a gun attack at his home.
Regarding the nuclear deal with the West the Iranian foreign minister said Tuesday that "the window of dialogue is still open and one of the topics of the conversation with Lavrov was the JCPOA and the return of parties to their commitments."