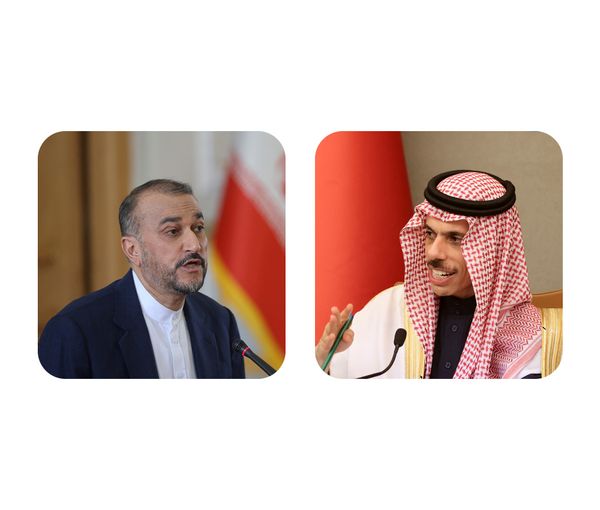 Saudi, Iranian Foreign Ministers Plan To Meet During Ramadhan
Iranian and Saudi foreign ministers have agreed to meet during the month of Ramadhan to hold talks over restoring diplomatic ties under a deal reached in March.
Saudi Foreign Minister Prince Faisal bin Farhan Al Saud and his Iranian counterpart, Hossein Amir-Abdollahian spoke by phone and agreed to the meeting, the Saudi state news agency SPA said on Monday. It was their second phone conversation in a few days, SPA said.
"During the call, a number of common issues were discussed in light of the tripartite agreement that was signed in the People's Republic of China. The two ministers also agreed to hold a bilateral meeting between them during the ongoing month of Ramadan," SPA said.
Iran's government news agency IRNA briefly confirmed the phone call and said the two ministers discussed their upcoming meeting during Ramadhan, which is in its first week. They also discussed "the constructive path of relations between the two countries," IRNA said.
Tehran and Riyadh announced a Chinese-brokered deal March 10 to restore ties after seven years. The deal was seen as a major development in the Persian Gulf region and the wider Middle East, especially with China playing the role of mediator.
The deal also seems to be an agreement going farther than just restoring diplomatic relations, with Tehran expected to reduce its military assistance to Houthi forces in Yemen and help the peace process in the war-thorn country.