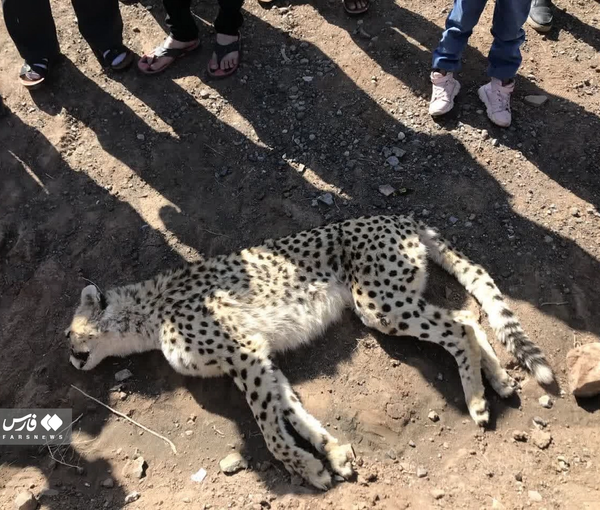 Another Rare Asiatic Cheetah Killed In Car Accident In Iran
Iranian officials say another Asiatic cheetah has been killed in a car accident near the city of Miami in Semnan Province, east of Tehran.
Director General of Environmental Protection of Semnan province, Bahram Ali Zahiri said Sunday that in the autopsy performed on the dead cheetah, it was revealed that she was pregnant with three cubs.
The Asiatic cheetah is a critically endangered subspecies currently only surviving in Iran. It lives in protected areas in the eastern-central arid region of Iran, where the human population density is very low.
In December 2017, fewer than 50 individuals were thought to be remaining in three subpopulations that are scattered over 140,000 km2 (54,000 sq mi) in Iran's central plateau.
As of January 2022, the Iranian Department of Environment estimates that only 12 Asiatic cheetahs, 9 males, and 3 females, are left in Iran.
The news agencies in Iran have reported that during the last 10 years, at least 20 cheetahs have been lost on the country's roads.
Although 52% of recorded deaths of cheetahs are related to road accidents, Iran's Department of Environment has not taken any action to make roads safer.
In other countries, roads have been fenced to protect animals and wide overpasses have been built in the natural habitats of animals for their safe passage.
However, Iranian officials say there is no budget allocated to erect fences around roads or install speed cameras for cars in the main habitat of Asiatic cheetah.
Iran has arrested and jailed 8 ecologists who were helping with wildlife protection on unfounded charges and after sham trials.