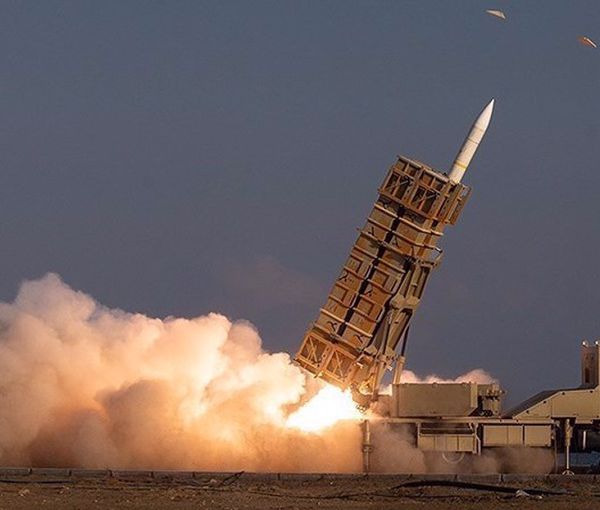 Iran's Official News Agency Threatens US Forces In Syria
Iran has once again implicitly threatened US forces in Syria, after drone and missile attacks on Thursday and Friday by militias under the command of the IRGC.
A triumphant article published Sunday in the official IRNA news agency was headlined, "25 American bases in Syria await the missiles of the Resistance."
Iran's Islamic regime calls its proxy forces in the region "the resistance front".
IRNA said that "Yankees did not sleep all night" last night out of fear of fresh attacks by the "resistance." It added that so far militias have fired 60 rockets, missiles and a suicide drone on US bases.
"All American occupiers were on alert and Yankee helicopters and drones were patrolling all night," the agency added.
The United States maintains a small force of around 900 servicemen and an undisclosed number of contractors at a few bases in eastern and southern Syria, but IRNA claimed there are 22 large and 3 small "illegal" bases.
After the first attack on a US base on Thursday that killed a contractor and wounded several servicemen, the US retaliated by bombing installations used by the Iranian militia.
Iran's national security council Saturday warned the US against further attacks, threatening immediate retaliation. The foreign ministry in Tehran also issued a statement at the same time calling the US retaliatory strike a "terrorist aggression."
The article went on to repeat previous unsubstantiated accusation that the US created the Islamic State group (ISIS) to destabilize Syria. It also said that the US maintains a base in southern Syria to deny land access from Iran to Syria and Lebanon, not to allow "the reinforcement of the resistance front."