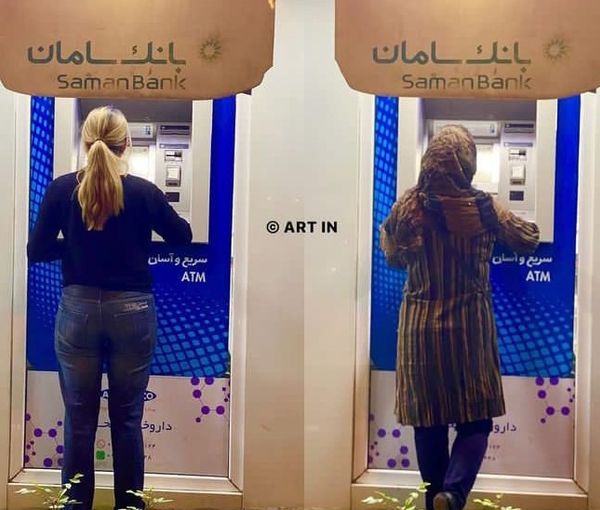 Women To Be Fined Up To $60,000 For Hijab: Iran Lawmaker
An ultra-hardliner has said that women could be fined as much as $60,000 for flouting hijab when a new law to enforce the Islamic dress code is passed by parliament.
Speaking to the press in his constituency in Yazd Province, Hojjat ol-Eslam Hossein Jalali said Sunday that punishments for flouting the hijab, according to the planned legislation, will include cash fines from 5m to 30b rials (around $100 to $60,000) and that other penalties may include revocation of drivers' licenses and passports, or a ban on the use of the internet for celebrities and social media influencers and bloggers.
These penalties will apply to passengers who do not abide by the hijab rules while riding in vehicles, at restaurants, government organizations, schools and universities, airports and public transport terminals, in the cyberspace and to celebrities, and on the streets and other public arenas, Jalali added.
Hardliners have been looking for ways to strengthen the enforcement of hijab after their 'morality police' tactic of arresting women for "improper hijab" backfired with the death of Mahsa Amini last September, triggering nationwide popular protests.
Some Iranian women unveiling in public
Detainees were usually released after paying rather smaller cash fines but could also face prison and lashes if they had a previous record. Activism against the compulsory hijab could also bear serious consequences including prosecution and imprisonment.
The morality police has largely disappeared from the streets since Amini's death in September and the resulting protests as authorities feared enraging people.
Four decades after the Islamic Republic forced women to wear headscarves, long tunics and trousers, or the long black veil called chador, women are increasingly appearing in public, even in many smaller and more traditional areas of the country, in regular clothing such as colorful dresses and with no headscarf covering their hair.
Young girl skating and dancing 'hijabless' at a park in western Tehran recently.
Many women say on social media that there is no way they will go back to dressing according to the government mandated dress code.
The plan, Jalali said, was finalized after "300 meetings with the Supreme Council of Cultural Revolution and the National Security Council". In December, amid nationwide protests, Jalali had said that thirty-seven different government organizations that were responsible for implementation of the existing hijab law had all received the relevant instructions to enforce it.
The government should submit the plan to the parliament in the form of a bill within the next couple of weeks, Jalali said of the envisaged plan which has been "brought to the attention of" the Supreme Leader Ali Khamenei and the Judiciary, implying their agreement with the new plan had been obtained.
Vida Movahed protesting against compulsory hijab in December 2017 at a busy streets in Tehran.
The new law, if passed, would exclude any "physical encounter" with women, Jalali said. He was apparently referring to plans to use CCTV cameras and facial recognition technology to identify women who flout the hijab, and use cash fines and social restrictions to punish them, instead of using the infamous morality police patrols on the street to issue warnings or make arrests.
The plans to eliminate physical confrontation were first revealed by the secretary of the Headquarters for Promoting Virtue and Preventing Vice, Mohammad-Saleh Hashemi-Golpayegani.
He said at the time that CCTV footage from public places such as streets and public transport and facial recognition software would be used to enforce the hijab.