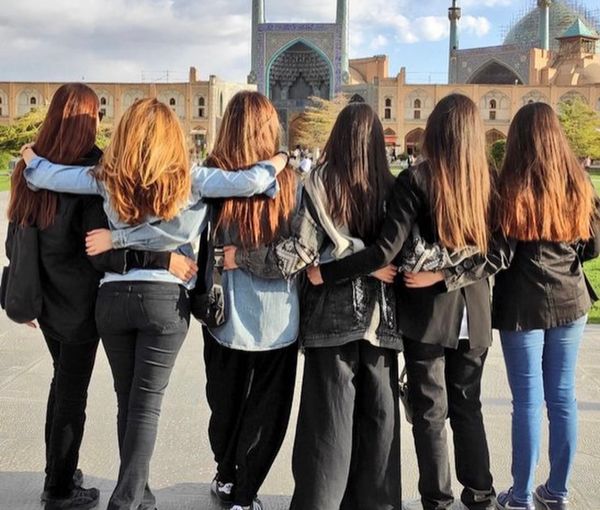 Cleric In Iran Says Lack Of Hijab Is The 'New Covid'
While Iran has been the scene of the protesters' bloody resistance against mandatory hijab in the past six months, religious authorities refuse to back down.
The issue remains a key flashpoint between the revolutionary tide and the regime's leading clerics.
Mohsen Araki, a member of the Assembly of Experts said on Sunday that the Islamic Republic "will not allow improper hijab to spread in the Islamic society", calling it a "new Covid" which ruins the society.
He said that in spite of a mass movement fighting against the mandatory Islamic head covering, "the prevalence of removing hijab means corruption".
Resorting to the regime's predictable rhetoric of foreign conspiracy theories, he, like all the Iranian spokespeople across government and theocrats, said it was foreign influence which had led to the current problems.
"The goal of the enemies is to destroy the independence of Iranian women, because a woman without hijab will not be independent and free and will be a person who is bound by others' lust," he said.
Meanwhile, Mohammad Reza Shahrokhi, the representative of Supreme Leader Ali Khamenei in Lorestan province reiterated the hijab law, inciting yet more violence as he urged the "revolutionary youths and clerics" to deal with the "norm breakers".
Earlier, Hossein Jalali, one of the most radical parliamentarians in Iran, presented the details of a new plan for mandatory hijab, including fines of up to three billion tomans (nearly $60,000), saying that Ali Khamenei had approved the plan.