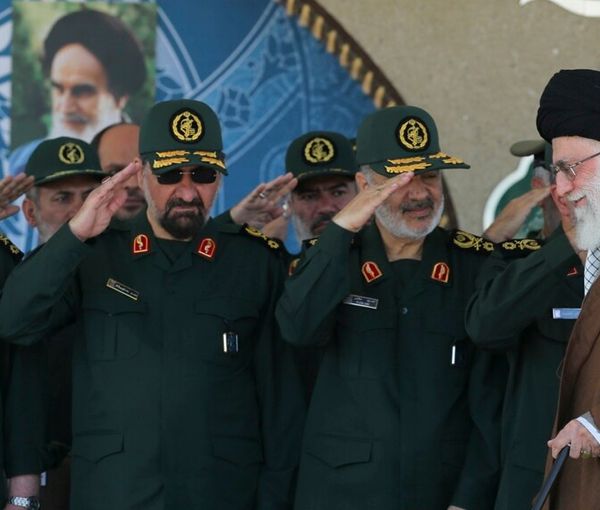 Three Arrested At Khamenei's Office For Suspected Leak
The intelligence protection unit Iranian Supreme Leader Ali Khamenei's offices has reportedly arrested and interrogated three people on suspicion of disclosing secret documents.
The arrests come after Iran International and others published secret documents of a meeting of IRGC commanders with Khamenei in which the top officials expressed serious concerns about loss of loyalty among the ranks of the Revolutionary Guard (IRGC) amid the recent protests.
Reports by Vaght-e Azadi Telegram channel say security agents in other intelligence agencies are also looking for people who played a role in leaking the document.
Iran International on Monday published a copy of a 44-page document that contains citations of the remarks made by 45 IRGC commanders and clerics at the January 3 meeting.
The meeting was held more than three months into the anti-regime protests following the death of the 22-year-old Mahsa Amini in the custody of 'morality police' and quickly spread across the country.
Participants in the meeting included top IRGC officers such as Major General Gholam-Ali Rashid, commander of IRGC's Khatam Al-Anbiya Central Headquarters.
Rashid told Khamenei that there had been several cases of major insubordination since the protests started including aborted plans to use artillery to shell certain targets in Tehran, including Khamenei's residence.
Based on the revealed document, a large number of IRGC commanders stated in the meeting that the country is suffering from severe economic problems and that it is beyond the power of President Ebrahim Raisi to resolve them.
According to them, the family members of many IRGC forces were among those arrested during the nationwide protests.