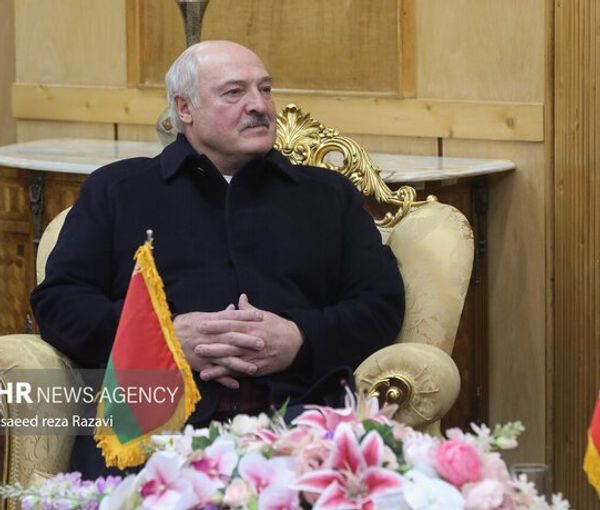 Belarusian President In Tehran To Expand Ties
The President of Belarus is on a visit to Tehran to discuss bilateral ties between the two economically challenged nations and close Russia allies.
Alexander Lukashenko, dubbed "the last dictator of Europe", will meet with Iran's First Vice-President Mohammad Mokhber, parliament speaker Mohammad-Baqer Qalibaf, and Iran's ruler Ali Khamenei, Iran's supreme leader.

The visit will focus on"emphasis on trade and economic cooperation," including industry, agriculture, transport, and logistics, according to Lukashenko's press agency.

"Special attention will be paid to the situation in the region and the world in general," the press release stated, adding that several agreements on "areas of mutual interest" will be signed.

Alexander Lukashenko, Putin's ally in the war against Ukraine, said last month that the global situation of Iran and Belarus has forced the two countries to have closer links.

Belarus mainly exports potassium fertilizer, wood and fibers to Iran and imports food products from the Islamic Republic. Annual trade between the two dictatorships reached a peak of just $100 million in 2022, the trip aiming to increase that significantly.

The presidents of Iran and Belarus made the pledge for greater cooperation on the sidelines of the 16th Shanghai Cooperation Organization summit in Samarkand in September, to be led by the two countries' foreign ministers.