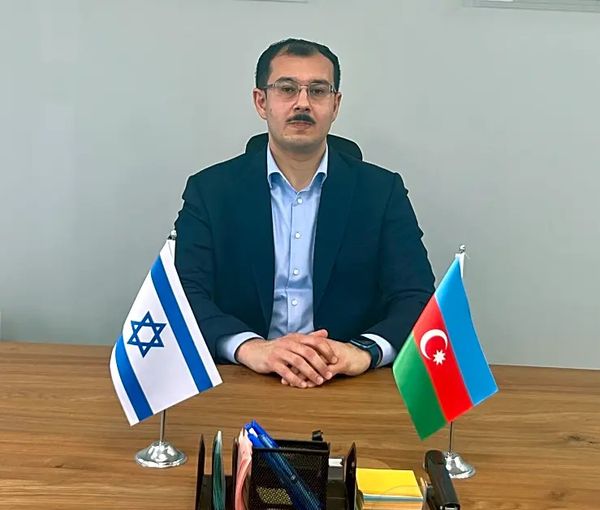 Israel Won't Be Allowed To Use Azerbaijan To Attack Iran - New Ambassador
Azerbaijan's ambassador-designate to Israel Mukhtar Mammadov says his country would not let Israel's military to use Azerbaijan as a base for a possible attack against Iran.
Denying previous reports about preparing an airfield to assist Israel during an attack on the Islamic Republic, Mammadov said in his first interview after arriving in Tel Aviv last week that Baku would not assist Israel in case it decides to attack Iranian nuclear facilities. 
Mammadov also rejected reports that Azerbaijan would allow the Mossad to set up a branch in Azerbaijan to monitor what is happening in Iran.
"Azerbaijan, from the start, has declared that it will not interfere in the internal matters of other countries and will not allow its territory to be used against other countries," the ambassador said. "This is because we expect other countries not to interfere in our internal matters."
Iranian officials have been occasionally accusing Azerbaijan of allowing Israel to set up intelligence and military bases on its territory as an operational base against Iran.
The ambassador, who was set to present his credentials to President Isaac Herzog on Thursday, said "Every country is responsible for the protection and defense of their territorial integrity and the sovereignty of their citizens. Azerbaijan is no exception."
His meeting was pushed off to a later undetermined date, as speculation has heightened over the possibility of an Israeli military attack against Iran, since the Islamic Republic appears close to producing weapons-grade uranium, according to The Jerusalem Post. 
Azerbaijan and Israel have been increasingly public in their growing ties. While Israel has had an embassy in Azerbaijan since the 1990s, Azerbaijan formally appointed its first ambassador to the Jewish state in January.