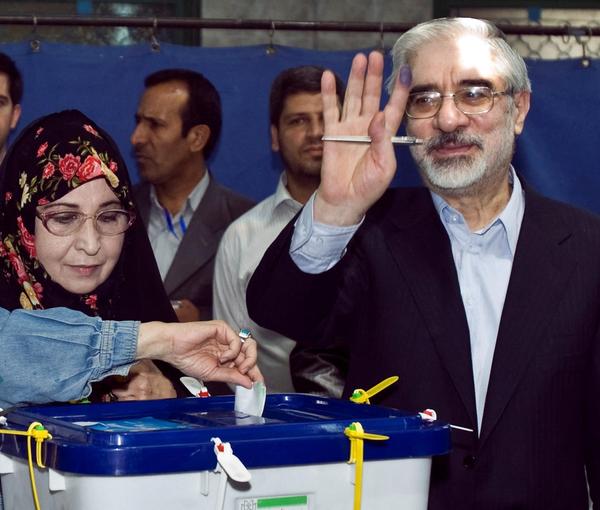 Opposition Figure Mousavi In Iran Hospitalized For Influenza
Iranian opposition figure Mir-Hossein Mousavi (81) who has been under house arrest for 13 years has been hospitalized for a severe case of influenza.
Mousavi became ill recently and according to people close to him did not receive timely medical care in his house, where he is imprisoned along with his wife Zahra Rahnavard.
The official government news website IRNA claimed Friday that Mousavi became ill because of not following health guidelines and meeting with many people.
However, since he published a statement in early February demanding a referendum to change the political system, his house arrest had become more strict and he could have only met his daughters and the guards.
Mousavi was put under house arrest in 2011 when he was running as a reformist candidate and challenged the highly suspicious presidential re-election of Mahmoud Ahmadinejad in 2009.
Kalameh, a website based abroad, which carries news about Reformists in Iran including Mr. Mousavi, reported that he suffers from high fever and general weakness and has been transferred to hospital.
Mousavi's call for a referendum was seen as a significant development since it was the first major break of a Reformist leader from the policy of defending the Islamic Republic and only asking for reforms.
Mousavi's move enraged hardliners loyal to Iran's ruler Ali Khamenei, some of whom have wished for his death after hearing the news about his illness.
Morteza Panahian, a well-known hardliner wished "success for the virus" and said that Mousavi's death is 12 years overdue.
His supporters say that the delay in proper medical attention was intentional on the part of the government.