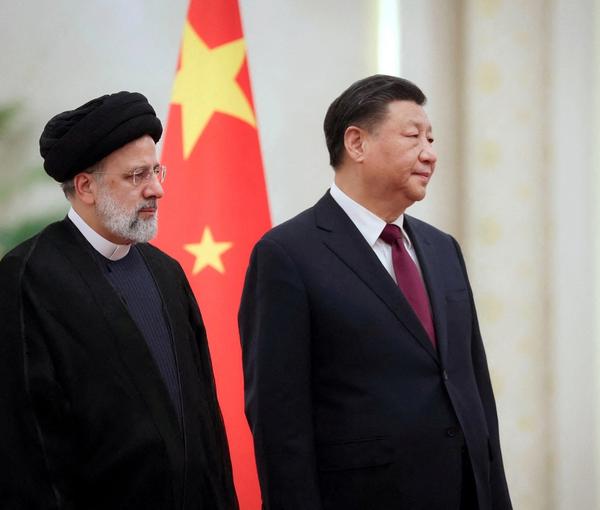 China's Xi To Visit Iran, Calls For Lifting US Sanctions
Chinese and Iranian presidents called on Thursday for the lifting of sanctions on Iran as an integral part of a stalled international accord on its nuclear program.
China's Xi Jinping also accepted an invitation from Raisi to visit Iran and would do so at his convenience, the two leaders said in a joint statement on the last day of a three-day state visit to China by Raisi.
The leaders called for the implementation of the 2015 Iran nuclear agreement, known as the Joint Comprehensive Plan of Action (JCPOA).
In 2018, the then US president, Donald Trump, withdrew the United States from the deal and ordered the reimposition of sanctions on Iran.
President Joe Biden said in 2021 that the United States would return to the deal if Iran moved back into compliance, but talks have stalled since September 2022.
"All relevant sanctions should be fully lifted in a verifiable manner to promote the full and effective implementation," Xi and Raisi said.
China and Iran emphasized that lifting sanctions and ensuring Iran economic benefits were important components of the agreement.
On Tuesday, Xi told Raisi that China would "participate constructively" in talks to resume negotiations on implementing the agreement, while expressing his support for Iran in safeguarding its rights and interests.
"China firmly opposes interference by external forces in Iran's internal affairs and undermining Iran's security and stability," the leaders said in the statement.
The two leaders also drew up several initiatives, including promoting e-commerce and agriculture, but no major deal has yet been announced that could help Iran alleviate a serious economic crisis it faces.