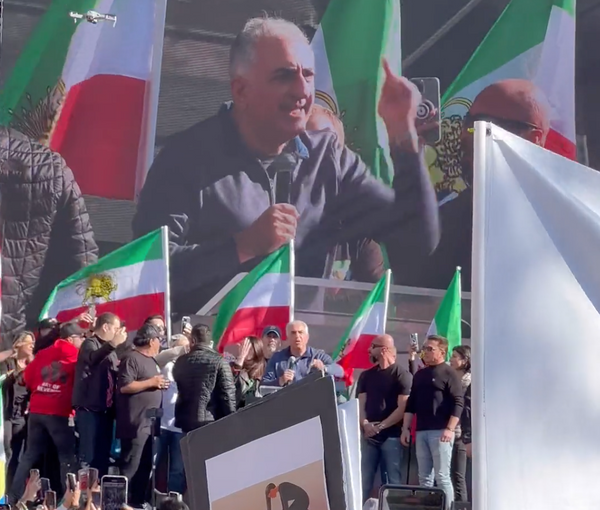 Iran's Exiled Prince Calls For More Unity To Oust Islamic Republic
Iran's exiled Prince Reza Pahlavi says the charter of solidarity and freedom of Iran creates the basis of cooperation among opposition forces to oust the Islamic Republic.
However, it is important that "we all know we agree on basic principles, otherwise there will be no understanding in practice," Reza Pahlavi told Iran International on the sidelines of an anti-regime rally in Los Angeles on Saturday.
Emphasizing the need to support civil activists and political prisoners in Iran, he said "Iran's Charter of Solidarity and Freedom", which is being finalized, includes the minimum principles of agreement for the majority of secular democratic forces.
He also touched upon the need to continue the demonstrations abroad saying that this will make the Iranian people and activists gain energy and continue the movement with more strength.
In a historic event on Friday, eight leading Iranian opposition figures called for support from democratic countries to change the regime in Iran and establish democracy.
At an event at Georgetown University's Institute for Women, Peace and Security, exiled Prince Reza Pahlavi, Nobel laureate Shirin Ebadi and Canada-based activist Hamed Esmaeilion, as well as US-based journalist Masih Alinejad, actresses and activists Nazanin Boniadi and Golshifteh Farahani, former captain of Iran's national soccer team Ali Karimi and Secretary General of Komala Iranian Kurdish party Abdullah Mohtadi made a speech.