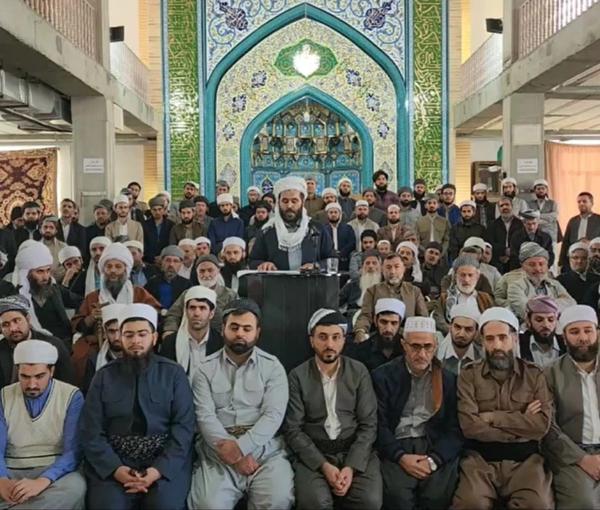 Kurdish Teachers In Iran Call For Release Of Sunni Clerics
A group of teachers' organizations in Iran's Kordestan province have expressed concern about the situation of Sunni clerics (Mamoustas) arrested for supporting popular protests.
In a statement, "Working and Retired Teachers Association of Kordestan" stated that after the popular uprising against the regime following the death of Mahsa Amini, "a large number of the Mamoustas stood by the people and on the right side of history with brave stances, statements and participation in protests."
The statement, published on Friday, stated that "Mamousta Loqman Amini, Seifollah Hosseini, Ebrahim Karimi and dozens of other Sunni clerics" from Kordestan are "influential figures" who supported the protests and must be released.
"The intelligence and security organizations imprisoned them, but they don't know that by imprisoning each fighter, thousands of other fighters are born," added the statement.
The statement also calls for the "quick and unconditional" release of all protesters.
The Kurdish teachers also warned the government that "no amount repression" will stop the people, stressing that "torture and prison will no longer work."
In November, a group of Sunni religious leaders and Friday prayer Imams in Kordestan called for a referendum under the supervision of international bodies in the country.
Earlier, Molavi Abdolhamid, the top Sunni cleric of Zahedan in the southeast had also called for an internationally monitored referendum, saying by killing and suppressing protesters the government cannot push back a nation.