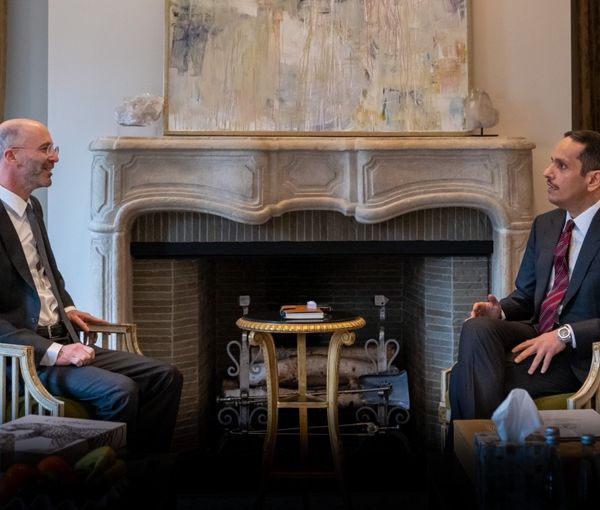 US, Qatar Reportedly Discuss Talks To Revive Iran Nuclear Deal
US Special Envoy for Iran Robert Malley met Thursday with the Qatari foreign minister in Washington over efforts to kickstart the stalled talks to revive the 2015 nuclear deal, Qatari sources said. 
Deputy Prime Minister and Minister of Foreign Affairs Sheikh Mohammed bin Abdulrahman Al Thani and Malley also discussed bilateral relations in addition to a number of issues of common interest.
Late in January, Al Thani visited Tehran where he delivered messages from world powers that are party to the Joint Comprehensive Plan of Action, particularly the US which does not have direct contact with the Islamic Republic. 
"Qatar has been always passing on messages about the return of the JCPOA parties to their commitments. Today, we received JCPOA-related messages from the Qatari side," Iran's foreign minister Hossein Amir-Abdollahian stated. 
The Qatari foreign minister also urged all parties to return to the agreement.
Talks to revive the JCPOA reached a deadlock last September after 18 months of negotiations.
These statements come as US officials have repeatedly said that their focus is not on the JCPOA negotiations any longer, but Washington is rather focused on the Islamic Republic's suppression of its people and Tehran's military support for Russia in the invasion of Ukraine.
The European parties to the JCPOA have also expressed a similar view, with Germany saying that "Berlin's main focus is on supporting the protest movement in Iran."