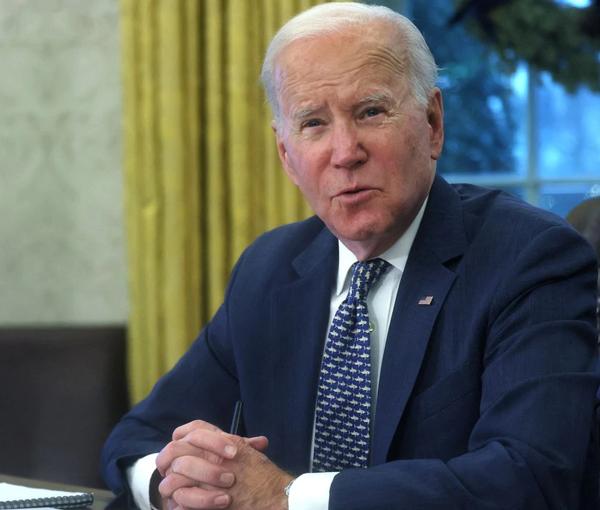 Biden, Jordan's King Talk To Iraqi Premier After Saudi FM Visit
As regional and Western countries are bolstering their ties over Iraq, US President Joe Biden Thursday talked with Prime Minister Mohammed Shia' al-Sudani.
According to a readout of the call by the White House, Biden reaffirmed Washington's commitment to Iraq and consulted on regional developments with the Iraqi premier.
"The President reaffirmed the US commitment to the Strategic Framework Agreement with Iraq and commended the Prime Minister's efforts to strengthen Iraq's sovereignty and independence," read the statement.
They also discussed al-Sudani's economic agenda and plans to ensure that Iraq's economy is delivering for the Iraqi people, policies the US is prepared to fully endorse, especially to curb the influence of the Islamic Republic in the country.
Biden welcomed the upcoming visit by Iraqi Foreign Minister Fuad Hussein and an accompanying delegation next week to Washington to further discuss these programs.
The US president took the opportunity of King Abdullah of Jordan's visit to the White House to invite him to join the call, in which King Abdullah stressed Jordan's support for Iraq, including through joint strategic infrastructure projects.
On Thursday, Saudi Arabia's Foreign Minister Prince Faisal bin Farhan al Saud visited Iraq, affirming that economic relations with Iraq were developing significantly. Bin Farhan made the statement during a joint press conference with Hussein.
Earlier in the week, French President Emmanuel Macron met with Iraq Prime Minister Mohammed Shia Al-Sudani, in which the two signed a set of strategic agreements meant to boost Iraq's economic cooperation with the European country. Macron launched the Baghdad Conference for Cooperation and Partnership in 2021, which aims at strengthening regional stability by involving Iraq and enhancing its role.