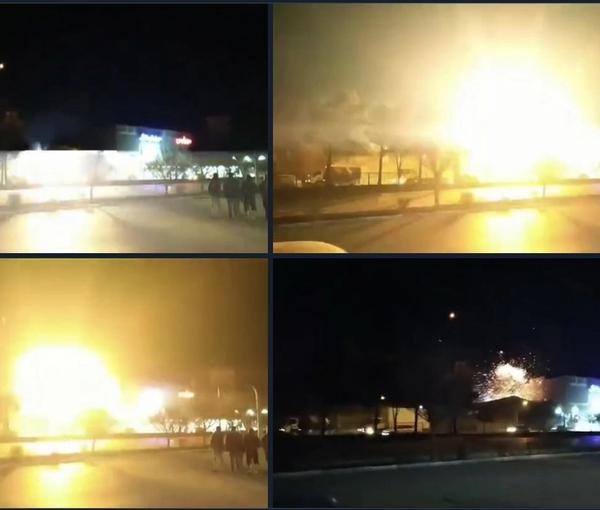 Israel Carried Out Latest Drone Attack On Iran Military Site - WSJ
Israel carried out the drone attack on an Iranian military center for research and development midnight Saturday, the Wall Street Journal said in an exclusive report.
The attack targeted what some sources said was Material and Energy Laboratory of Esfahan with what the defense ministry said were "small drones." Videos citizens sent to Iran International showed explosion, although the government claimed its air defenses had fended off the attack.
The WSJ quoted unnamed US officials and people familiar with the operation that the drone attack was carried out by Israel.
Small or quadcopter drones, however, cannot fly hundreds of kilometers to reach Esfahan, located in central Iran. If indeed the attack was carried out with small drones, it would mean operators were present on the ground, in Iran.
Israel began targeting Iranian nuclear and sensitive targets since July 2020, often with devastating results, through sabotage operations. Therefore, it was assumed that it had agents in operating in Iran.
The attack on Saturday comes as the United States and Israel have expanded close military coordination, including drills just days earlier, as well as discussing ways to combat Iran's capabilities.
Tehran's supply of large, kamikaze Shahed-136 drones with a 45-kilo warhead to Russia are a concern for the US and NATO. Russia has used hundreds of these drones to target Ukraine's civilian infrastructure.
THE WSJ journal quoted Israel's top general Herzi Haveli last week that Israel and the US "were preparing for the worst."