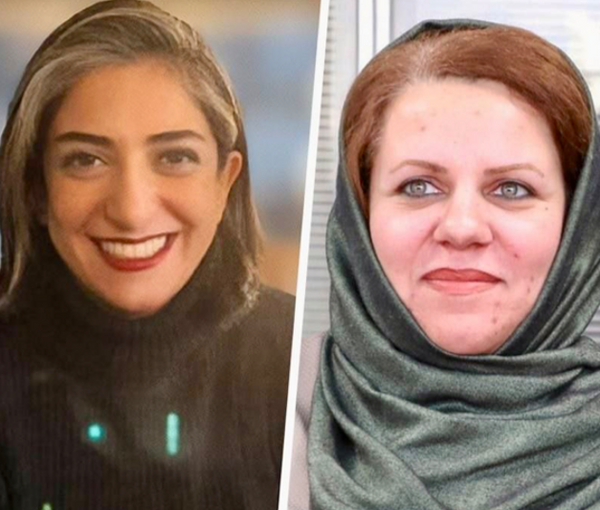 Iranian Regime Arrests Two More Journalists In Tehran
With the arrest of two more journalists in Iran the number of media activists arrested since the beginning of nationwide protests reached 69.
News outlets have identified the two female journalists as Saeedeh Shafiei and Mehrnoosh Zarei.
Hassan Homayoun, the husband of Saeedeh Shafiei said in a tweet Sunday that the writer and civil activist was arrested by the security forces at their home.
The US-based Human Rights Activists News Agency (HRANA) also reported that Shafiei was transferred to an unknown place and there is no information about the reasons for her arrest.
HRANA further reported that another journalist identified as Mehrnoosh Zarei has been detained and transferred to the notorious Evin prison in the capital Tehran.
"The security forces searched Zarei's house without introducing their institutional affiliation and after confiscating some of her digital equipment, they took her to the prison," wrote HRANA.
Zarei has a history of cooperation with ILNA, ISKA, Chelcheragh and Anna news agencies.
According to a report by a committee that follows up on the situation of the detainees, 69 journalists have been arrested during the protests following the death of Mahsa Amini in police custody in mid-September with some of them freed on bail.
The report says several journalists have been sentenced to imprisonment and banned from leaving the country.
The arrest of media activists and issuing heavy sentences for them comes as the judiciary previously claimed that "no journalist is in prison because of his/her job."