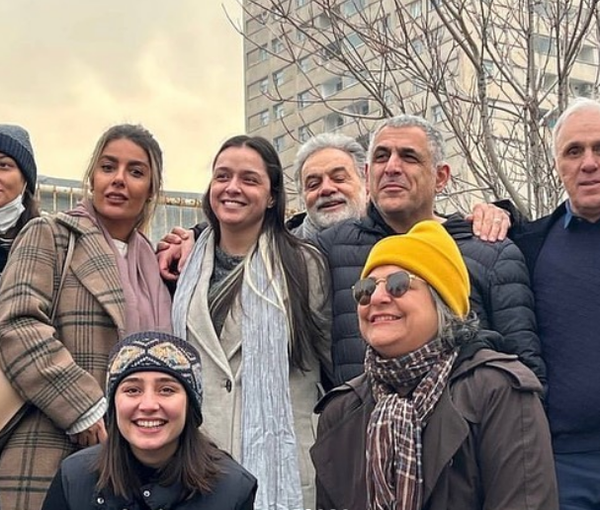 Iranian Actress Taraneh Alidousti Released On Large Bail
Famous Iranian actress Taraneh Alidousti has finally been released from prison on a heavy bail amid international outcry for her freedom.
The Iranian popular cinema star, who was detained three weeks ago after expressing support for nationwide protests, was freed from the notorious Evin prison in Tehran Wednesday on a bail of more than 30,000 dollars, or ten billion Iranian rials.
Photos published on social media show that she was welcomed by a group of cinema artists after the release.
Alidousti, who previously published a photo of herself without headscarf on social networks, was not wearing the mandatory hijab in these photos again.
This comes as on Wednesday Iran's authoritarian Supreme Leader Ali Khamenei said in a meeting with a group of pro-regime women that "The hijab is undoubtedly a religious and inviolable necessity."
Reports said that 20 days ago Taraneh Alidousti was transferred to ward 209 of Evin prison which is administered by the intelligence ministry.
The detention of Alidousti drew widespread international reactions, especially from the most prestigious film festivals in the world, such as Cannes, Berlinale, and Tribeca.
Over 600 artists around the world signed a petition urging the Islamic Republic to release the Iranian actress.
In the online campaign launched under the title "Justice for Taraneh Alidousti", dozens of the world's most prominent figures, including Mark Ruffalo, Pedro Almodovar, Penelope Cruz, Juliette Binoche, Alfonso Cuaron and Ken Loach joined the signatories.