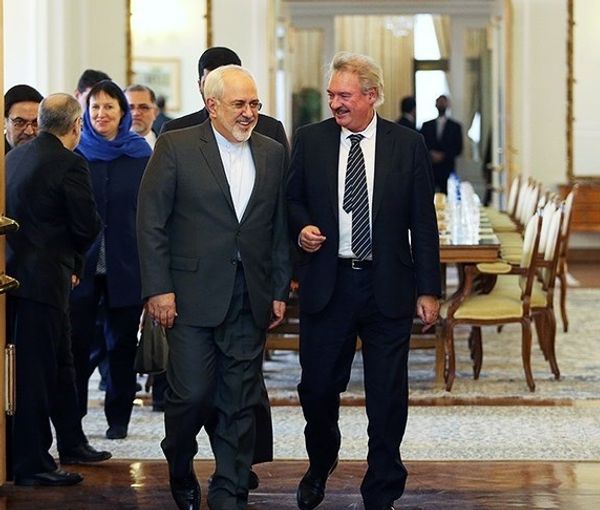 Luxembourger of Iranian Descent Sentenced To Death By Islamic Republic
Luxembourg's Foreign Ministry says a resident of the country of Iranian descent has been arrested in the Islamic Republic and sentenced to death.
Foreign Minister Jean Asselborn spoke on the phone with his Iranian counterpart Hossein Amir- Abdollahian to discuss the case and speak about the situation in the country.
According to the statement from the Luxembourg Foreign Office, Minister Asselborn supports the efforts of the EU and member countries to stand up for the rights of Iranian demonstrators. Luxembourg opposes the death penalty without exception, calling it a cruel and inhuman punishment.
In the readout of the conversation issued by the Islamic Republic, there is no mention of the Luxembourger who faces execution. The Iranian foreign minister only said that he voiced Tehran's willingness for closer relations with Luxembourg in various fields.
Protests have been raging in Iran for over three months with people seeking the fall of the clerical regime. The Islamic Republic has been cracking down on protesters while blaming foreign countries for the unrest. 
On September 30, Iran's Intelligence Ministry announced the detention of at least nine non-Iranian citizens from Germany, Poland, Italy, France, the Netherlands and Sweden. On October 20, Fars New Agency, which is affiliated with the Revolutionary Guard, said "citizens of 14 countries, including the United States, Russia, Austria, France, the United Kingdom, and Afghanistan, have been arrested in recent riots in Iran."
The Regime has sentenced dozens of protesters to death and has hanged two of them so far with many more facing imminent execution.