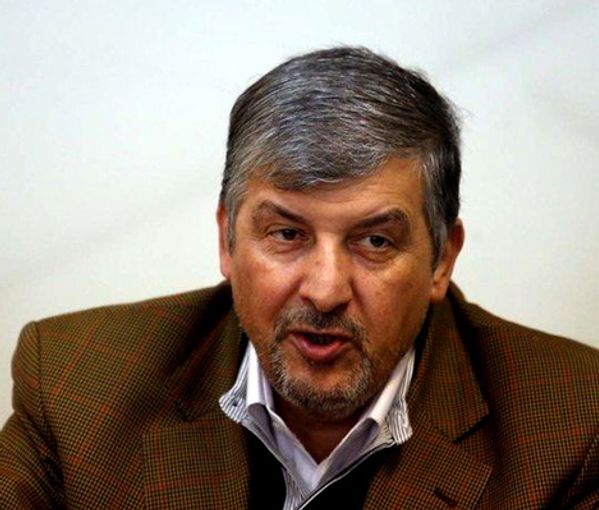 Conservative Politician Lashes Out At Hardliners For Isolating Iran
A conservative politician and former lawmaker has accused hardliners of pursuing policies that have increasingly isolated Iran in the international community.
Mansoor Haqiqatpur told Didban Iran website that hardliners who insist on radical approaches hold key positions in the government. Although he did not name any politician, most members of Iran's parliament and the presidential administration are hardliners, many coming from the Revolutionary Guard.
"They are the same politicians who advocated the attack on the Saudi embassy [in 2016], attacked Ali Larijani [during a speech in Qom in 2012] and insulted Ayatollah Ruhollah Khomeini's grandson Hassan Khomeini in front of foreign guests[ in June 2022]," Haqiqatpur, who is close to former parliament speaker Larijani, said.
Ali Larijani was pushed out of the political spotlight after the 2020 parliamentary elections engineered to hand an absolute majority to hardliners, but he is considered a leader for traditional conservatives as opposed to ultra-conservatives currently in power.
Larijani's ally further charged that while the revised edition of the 2015 nuclear deal with world powers was ready for final approval by all the parties involved, the hardliners prevented the outgoing Rouhani administration from signing it in mid-2021.
Haqiqatpur added that hardliners constantly impose their ideas on the government, but he claimed their positions are not in line with the regime's general policies.
Former parliament speaker Ali Larijani
This kind of comment aimed at distancing the Iranian government from the actions of radicals that harm Tehran's ties with the world have been made by several politicians during the past weeks. However, no one has explained why and how hardliners can impose their views on the government if they are not supported by Supreme Leader Ali Khamenei who has the final say about everything in Iran and micromanages every single move in Iran's domestic and international politics.
But not mentioning Khamenei's role is understandable because that would probably mean big trouble for whoever criticizes him and no media in Tehran would publish such an interview.
Haqiqatpur stressed that Iranians are experiencing hardships because Iran has severed its ties with the rest of the world. He reiterated that Iran should maintain ties with all countries, in particular with the United States and the United Kingdom, except Israel.
In domestic politics, he said, the hardliners talk about compulsory hijab in a bad language. He was probably referring to IRGC Qods Force Commander Esmail Qaani who insulted Iranian women during a December 20 angry speech. He advised that such officials should watch their mouth and control their behavior.
Some of Iranian media such as the Kayhan newspaper that operates under the supervision of Khamenei are known for badmouthing prominent individuals. Recently, the Kayhan and its editor Hossein Shariatmadari have been widely criticized for their ruthless attack on Ayatollah Mostafa Mohaqeq Damad who had called for stopping the execution of Iranian protesters.
After the news of cleric's views and his brave letter to the Revolutionary Court judges were picked up by international media, the Kayhan accused him of catering to the needs of Western propaganda against Iran.
Shariatmadari also tried to defend Iran's President Raisi who has been largely ignored by both the media and the people during the Iran protests. The hardliner editor praised him for his baseless bragging about Iran's progress during his presidency, which is otherwise seen by many as a complete failure.