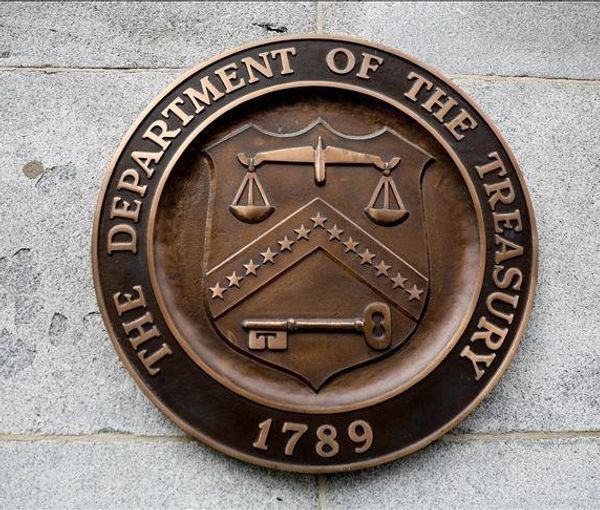 US Steps Up Sanctions Against Iranian Officials
The scope of US sanctions on Islamic Republic officials is growing with more and more international punitive measures against the crackdown on dissent by the regime.
The United States Treasury Department on Wednesday imposed sanctions on several Iranian officials, including the Prosecutor General Mohammad Montazeri, and key military officials accusing them of issuing a directive to courts in September to hand out harsh sentences to many of those arrested during protests.
"We denounce the Iranian regime's intensifying use of violence against its own people who are advocating for their human rights," said Under Secretary of the Treasury for Terrorism and Financial Intelligence Brian E. Nelson. "The United States and our partners are dedicated to holding Iranian officials to account for egregious abuses committed against Iranian citizens fighting for their fundamental freedoms."
Also blacklisted was Iranian company Imen Sanat Zaman Fara, which the Treasury said manufactures equipment for Iran's Law Enforcement Forces, including armored vehicles used in crowd suppression.
Washington also imposed sanctions on two senior officials of Iran's Basij Forces, a militia affiliated with the Revolutionary Guards that has been widely deployed during the crackdown, and two Islamic Revolutionary Guard Corps (IRGC) officials. The two are Moslem Moein, the chief of the Basij Cyberspace Headquarters, and Deputy Coordinator of the Basij, Hossein Maroufi. Hassan Hassanzadeh, the commander of IRGC forces in Tehran, and Seyyed Sadegh Hosseini, the commander of the Beit-al Moghadas Corps and IRGC Commander in Kordestan province were also designated in the latest move.
The move is the latest in a series of actions Washington has taken against Iranian officials over the regime's crackdown on the unrest ignited by the death of Amini in September.
The United States, Canada ad their European allies have united against the regime's crackdown on protesters especially after the Islamic Republic executed two detained protesters just for participating on the rallies.
The US-based Human Rights Activists News Agency (HRANA) announced in its latest report that from September 16 until Tuesday, December 20, at least 506 protestors have been killed, of which at least 69 were minors.
While the Islamic Republic has not provided accurate figures of those detained, the watchdog went on to say that at least 18,457 protesters have been arrested including 652 students.