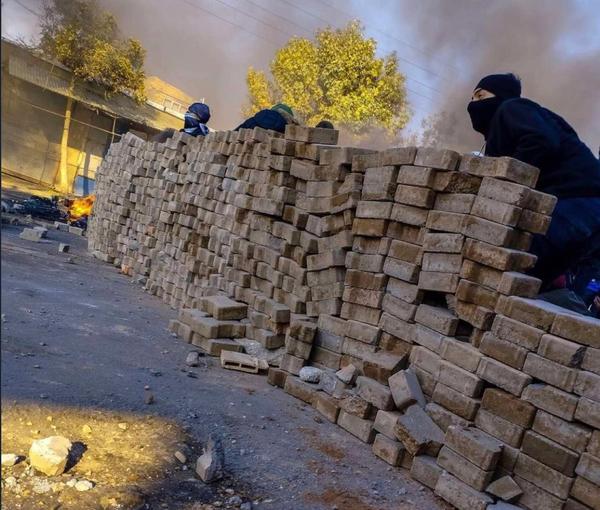 Activists Say Over A Dozen Killed In Iran's Kurdish Cities
A human rights network says over a dozen Kurdish citizens have been killed during the suppression of protests by the Iranian regime during November 19-21.
The Kurdistan Human Rights Organization in a report announced, "during the three days at least 14 Kurdish citizens have been killed in the cities of Javanrud, Piranshahr, Sanandaj, Dehgolan and Bukan" in western Iran.
Hundreds of people have also been arrested and a large number have been injured, it stated, adding that there is no information about the condition and whereabouts of many detainees.
On Tuesday, Hengaw Human Rights Organization stated that during popular protests in Kurdish cities from November 15 to 21, "at least 42 Kurdish citizens were killed by direct fire from government forces and over 1,500 people were injured."
Last week protests were held to mark the anniversary of the November 2019 uprising in Iran as part of the ongoing nationwide protests to topple the Iranian regime, but demonstrations were met with more violence in Kurdish cities.
A series of nationwide protests in Iran, sometimes known as Bloody November, took place in 2019. Initially triggered by a 50 to 200-percent increase in fuel prices, the demonstrations quickly turned into calls for the overthrow of the government and Supreme Leader Ali Khamenei.
Oslo-based Iran Human Rights Organization in its latest report announced Tuesday that at least 416 people including 51 children and 27 women have been killed by security forces in the ongoing nationwide protests.