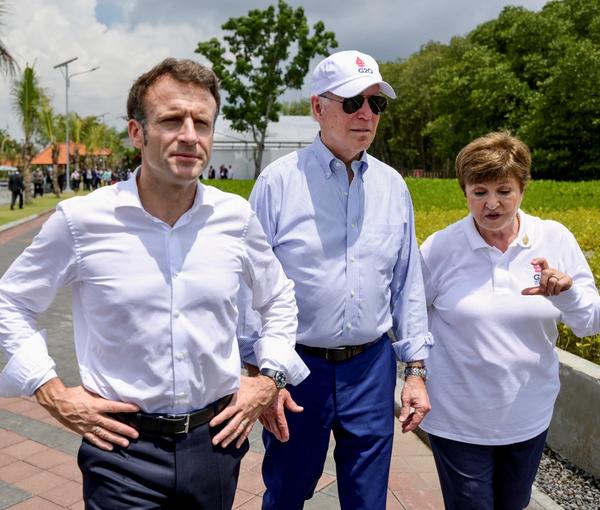 French President Macron Hails Courage Of Iranian Protesters
French President Emmanuel Macron has once again expressed support for the protest movement in Iran saying it's important to commend the courage and legitimacy of this fight.
These people "defend our values, our universal principles. When I say 'our', I am not talking about France, they are universal, they are also those of our Charter of the United Nations: equality between women and men, the dignity of every human being," Macron said.
In response to a question raised by Iran International, Macron called for regional stability noting that Tehran must return to "calm and the spirit of cooperation."
Making the comments during his press conference at the G20 summit in Indonesia, the French president also slammed the Islamic Republic's bombardment of Iraqi Kurdistan.
Iran launched on Monday a new series of missile and drone strikes against Iraq-based Kurdish opposition groups that Tehran accuses of stoking what it calls the "riots" at home.
The United States and the United Nations censured the attacks in which at least one person was killed and several other were injured.
Elsewhere in his remarks, he condemned the "hostage-taking" approach of the Islamic Republic, warning that Tehran must respect the rights of French nationals.
At least seven French nationals are held hostage by the totalitarian rulers of Iran and Paris has for several times urged the authorities in Tehran to release them.
Tehran claims the French detainees have been locked up due to their espionage activities; something that France has categorically rejected.