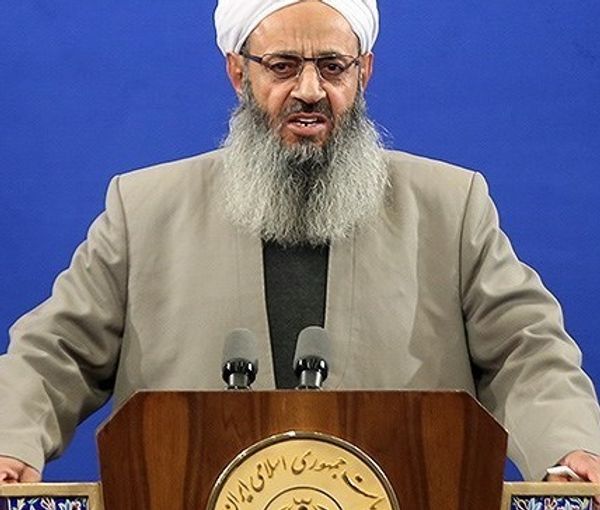 Islamic Republic Discriminating Against Women For 43 Years: Sunni Cleric
The outspoken Sunni Imam of Zahedan says women, ethnic and religious groups, and minorities have faced discrimination after the establishment of the Islamic Republic in 1979.
In a meeting with female students from Sistan and Baluchestan Province, Molavi Abdolhamid said "Without women, we cannot build the country and society."
Referring to the popular uprising in the last 50 days, he said this movement was staged by "women" and is the result of their dissatisfaction with "discrimination and inequality and the harsh behavior of the government."
"If women were not frustrated, hungry, and humiliated, and their freedom and rights were respected, there would be no need for compulsory hijab and morality police," added the Sunni cleric.
On Friday, Molavi Abdolhamid called for an internationally monitored referendum, saying by killing and suppressing citizens the government cannot push back a nation.
He also confirmed the "martyrdom of at least 16 people" last week in a Sunni-majority town and dozens of more injuries while teenagers and young people were chanting slogans and throwing stones at governor's office in the city of Khash, but they were "directly targeted by live rounds."
The Islamic Republic has upped the ante against the Sunni religious leader of Zahedan for his harsh criticism of the brutal and non-democratic approach of the government to protests.
Tasnim News Agency, affiliated to the Islamic Revolutionary Guard Corps (IRGC), called Molavi Abdolhamid the source of insecurity in Sistan and Baluchestan, telling him to ask his "dictator Saudi friends to hold a referendum."