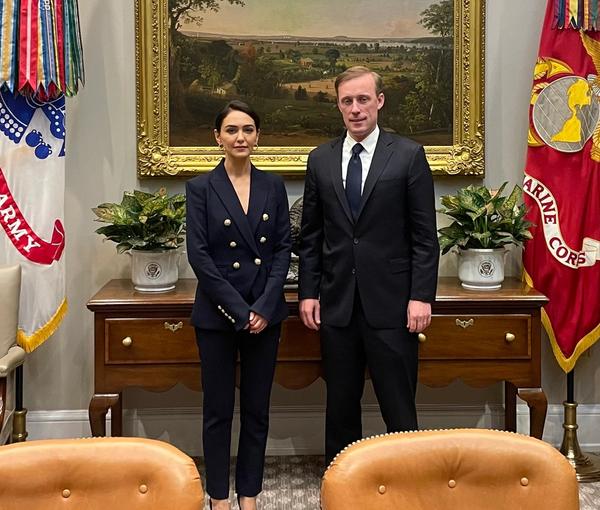 Activists Say Instagram Blocking Content On Iran Protests
Activists say Instagram is blocking their accounts for sharing news about antigovernment protests in Iran, calling for explanation from its owner company Meta.
British-Iranian actress and human rights activist Nazanin Boniadi shared some of the blocked pages on her twitter account on Sunday, asking Meta why Instagram is suspending their accounts for no reason.
"Fix your algorithms. This is outrageous," Boniadi said.
Saman Arbabi, one of the activists, said that Instagram suspended his account "for doing absolutely nothing wrong other than posting videos" of Iranian protests from across the world.
A newspaper in Tehran, Arman Melli said on Sunday that while the Iranian government has blocked Instagram and WhatApp for the people since the current protests began in mid-September, senior clerics and officials still have access to these platforms.
British comedian and activist Chelsea Hart said in a video that Instagram demonetized all her videos for posting about the protests in Iran, adding that the media platform also withheld her creator fund from before her posts were demonetized. "Every single video that has gotten me in trouble has been specifically to do with Iran," she said, noting that the videos were flagged without any guidelines about the videos.
"They're suppressing my stuff big time and it is almost expressly to do with Iran. These platforms are absolutely trying to dissuade people from doing activism on Iran," she said.
Boniadi, who recently held a meeting with US Secretary of State Antony Blinken to discuss how to support the protesters and striking workers in Iran, added that "Chelsea isn't the only one," calling on the American company of Facebook, Instagram, and WhatsApp to provide explanations.
In June, three human rights groups also called on Meta to review its Persian-language content review procedures.
In July, Iranian women's rights activist Masih Alinejad wrote an op-ed in the Washington Post recounting issues she faced with Instagram including loss of access to Instagram's 'live' feature. She said this happened right after she posted a video of a confrontation on a city bus in Tehran between a hijab-wearing woman and another who refused to cover her head.
Asked by the Washington Post to comment, an Instagram representative had said the restriction "was placed on Masih's account incorrectly because of a technical issue," explaining that the platform automatically issues restrictions "when our systems detect spammy behavior." The representative added: "It is against our policies to take action on accounts at the request of the Iranian government."
But the issue could be more convoluted than Instagram 'taking orders' from the Iranian government. BBC reported in May that Iranian moderators working for a Meta subcontractor in Germany, Telus International, might be connected with the Iranian government and taking instructions from Tehran.
A top Iranian official said Sunday that blocking these apps was a decision taken by top leaders.
"The issue of lifting filters [on WhatsApp and Instagram] is the mandate of the National Security Council. One of the preconditions is that these two platforms should appoint representatives inside Iran and abide by the country's laws and regulations. The NSC's initial understanding is that these two platforms disrupt the security of the people," Brigadier-General Gholamreza Jalali told reporters on the sidelines of the National Urban Defense Seminar Sunday.

"During the recent events these two platforms had some kind of coordination with the enemy abroad, the MEK, and the Zionist regime and this has been proven. Therefore the NSC decided to stop their activities as long as it thinks there is no assurance about the security of the country," he added.