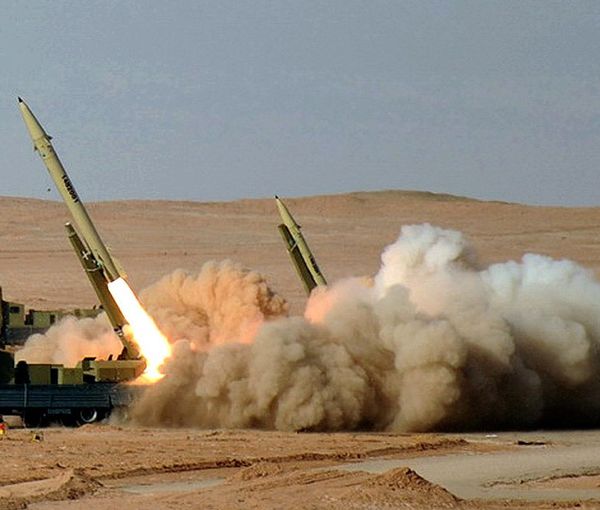 In Addition To Drones, Iran Sending Missiles To Russia
In addition to supplying drones, Iran plans to send its own Fateh-110 and Zolfaghar surface-to-surface missiles to Russia for strikes on Ukrainian cities and troops.
In a report on Sunday, The Washington Post cited US and allied security officials as saying that the Islamic Republic is strengthening its commitment to supply arms for Russia's assault on Ukraine. 
The report claims that the increased flow of weapons from Tehran could help offset steep Russian weapons losses and rebuild the dwindling supply of precision-guided munitions for Moscow's military. 
The Post said that, according to officials from a US-allied country that closely monitors Iran's weapons activity, Tehran dispatched officials to Russia on September 18 to finalize terms for additional weapons shipments. 
The paper quoted two officials briefed about an intelligence assessment shared in recent days with Ukrainian and US officials as saying that Iran's armaments industry is preparing a first shipment of Fateh-110 and Zolfaghar missiles, two short-range ballistic missiles capable of striking targets at distances of 300 and 700 kilometers, respectively. It would be the first delivery of such missiles to Russia since the start of the war in February. 
In August, the same officials identified Iranian drones, the Shahed series and the Mohajer-6, that Tehran was supplying to Russia. The remains of both types have been recovered, analyzed and photographed by Ukrainian forces in recent weeks.
The European Union is mulling over punitive measures against Iran for its supply of drones to Russia, but despite numerous reports, the 27-nation bloc is still trying to find independent evidence for the use of the drones.