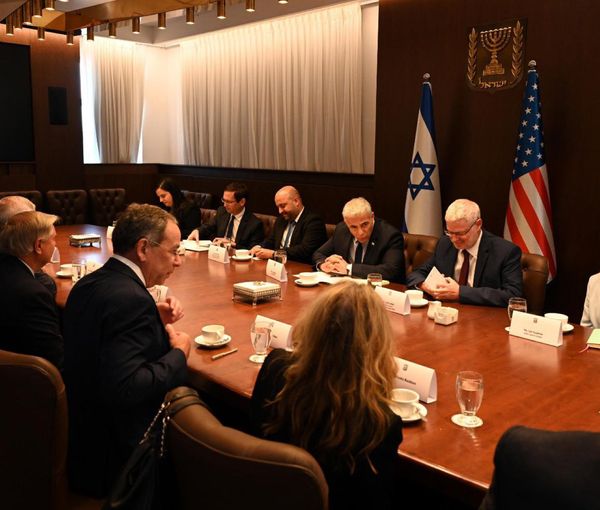 US Will Never Tie Israel's Hands Against Iran - Biden Assures Lapid
US Ambassador to Israel Thomas Nides said Monday that President Joe Biden has assured Prime Minister Yair Lapid that Washington will never tie Israel's hands against Iran. 
Reiterating the pledge to stop the Islamic Republic from acquiring nuclear weapons, Nides said at a press conference in Jerusalem that "We understand the aggression of Iran," adding that "[Biden] was very clear to the prime minister in that belief." 
"We also would like a diplomatic solution, but only under the conditions the president has laid out with our European colleagues. There are many gaps and conditions that have to be reached before we would actually agree to an agreement," Nides said.
He made the remarks as a congressional delegation, including Robert Menendez, the chairman of the Senate Committee on Foreign Relations, is visiting Jerusalem. Menendez told a press conference that Biden has pledged to submit any agreement on Iran's nuclear program to Congress for review. 
He added that a review would be conducted by his committee and that there would be a vote on such a deal, noting that he was unsure if the outcome of that vote "would meet the threshold under the law to nullify the agreement."
Republican Senator Lindsey Graham of South Carolina, also part of the congressional group, said the delegation was briefed by Mossad chief David Barnea, who will be in Washington this week to attend closed-door classified meetings of House and Senate intelligence committees.
"The Mossad leader's trip to the US will focus on tightening security and intelligence coordination with the Americans surrounding the Iranian nuclear issue," read a Sunday statement from Lapid's office.