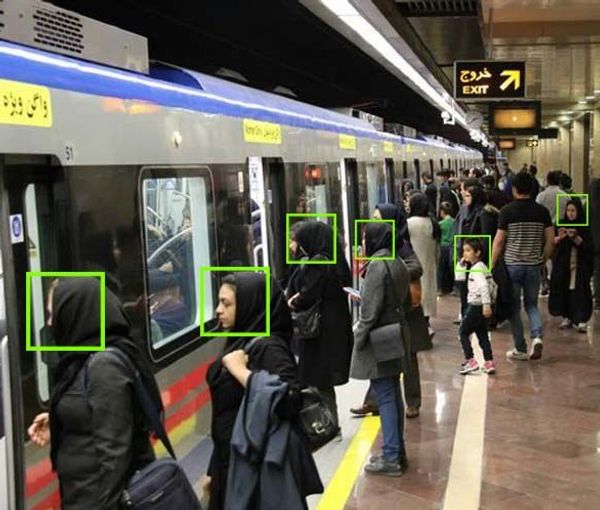 Iran To Use Subway Cameras To Catch Women With Loose Hijab
Iran is about to start using cameras in the metro to track and identify women who do not observe the compulsory Islamic dress code – or hijab. 
Mohammad Saleh Hashemi Golpayegani, the secretary of Iran's Headquarters For Enjoining Right And Forbidding Evil, tasked with promoting the clerical regime's interpretation of Islamic morals, confirmed the move in an interview published on Tuesday, adding that the subway CCTV cameras are programed to use face recognition technology to take a photo of the unveiled women. 
He added that the photos will be matched against the database registered for the women's national ID cards to identify them and then a ticket with a significant fine will be sent to them. 
Golpayegani had previously said that about half of the Iranian women currently do not observe the mandatory hijab rules. 
In recent months the Islamic Republic's government and security agencies have intensified their efforts to pressure women into abiding by the hijab laws and several rounds of anti-hijab civil disobedience campaigns followed. The patrols by the "morality police" have increased on the streets and videos of violent arrests of women and girls as well as confrontations between people and hijab enforcers are surfacing on social media every day.
Authorities are hailing those who harass women for their insufficient hijab and security forces stepped up detention of women in the streets for their loose hijab.