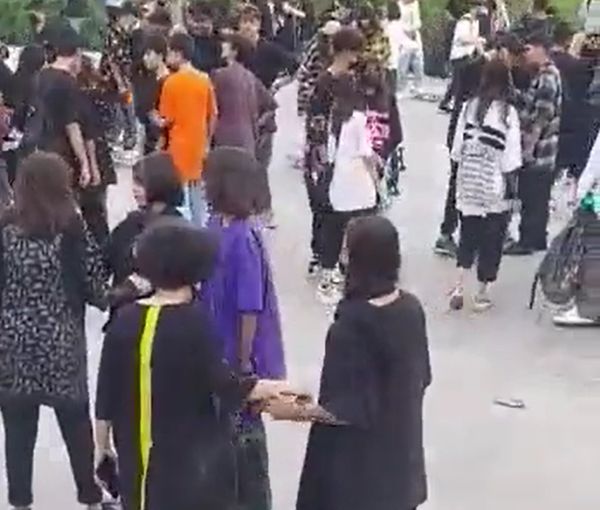 Several People Arrested Over Gathering Of 'Indecent' Teenagers In Iran
The governor of the southwestern city of Shiraz says several people have been arrested following the release of a video showing a gathering of teenagers who were not observing compulsory hijab.
The video that went viral on Thursday showed dozens of teenage boys and girls gathered in one of Shiraz's main streets. Many of the teenage girls were not wearing headscarves as is mandatory for girls over the age of nine.
The city's governor Lotfollah Sheibani called it a "norm-breaking rally," adding that as soon as they were informed about the gathering, the police, in coordination with the judiciary, took action to identify and detain the organizers. "So far, 10 people who organized the rally have been arrested."
However, a few hours later, Fars News Agency, affiliated with the Revolutionary Guard, quoted the Chief Justice of Fars province as saying that only "five of the main organizers of the ceremony were arrested, and none of the participating teenagers are detained."
Recently, Iran's morality police arrested 120 people in a nature tour in the forests of the Caspian Sea area for flouting their hijab, dancing together, and drinking alcohol.
Since hijab became compulsory in Iran, within a couple of years from the establishment Islamic Republic in 1979, many women have been resisting the prescribed standards of hijab promoted by the state and refuse to accept it even at the cost of being arrested, fined or even lashed.