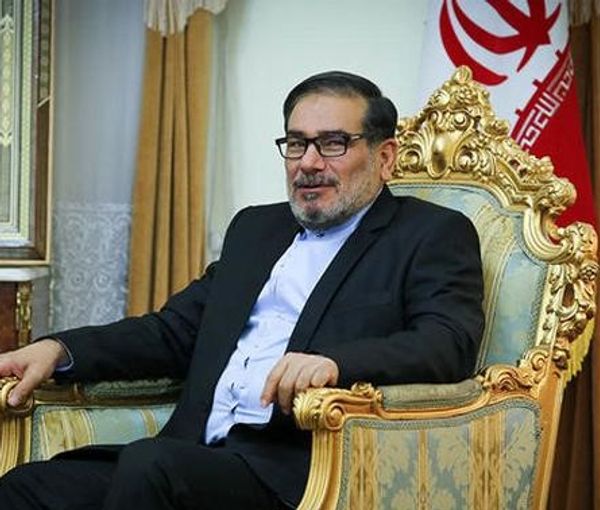 Iran Security Chief Rejects Allegations Of Corrupt Links With Builder
Iran's national security chief Ali Shamkhani tried Wednesday to refute allegations of corrupt links with the deadly collapse of a building last week in Abadan.
Leaked documents reviewed by Iran International TV had earlier implicated Shamkhani's nephew as helping the corrupt owner of the building which collapsed on May 23 killing close to 40 people. The tragedy led to angry protests in south-western Iran and elsewhere. The government has deployed thousands of security forces to crush protesters.
Shamkhani has categorically denied the reports that point fingers at him and his nephew Mo'ud Shamkhani as baseless rumors without providing any evidence. Earlier he had also denied accusations about his son's involvement in smuggling oil from Iran using his shipping company.
Investigative reports indicate that Mo'ud Shamkhani lobbied for Hossein Abdolbaghi, the owner of the 10-story Metropol building to secure projects with local city and provincial officials.
The reports also charge that the former governor-general of Khuzestan Province Gholamreza Shariati and the city's mayor Hossein Hamidpur were also involved in providing land and funds for Abdolbaghi's companies in Abadan.
Local judiciary officials say that at least 13 officials including three former mayors, a city councillor, and a few supervising engineers have been arrested. Khuzestan's current governor-general Sadegh Khaililian told reporters that the Judiciary has also confiscated Abdolbaghi's assets that will be used to compensate victims, their families and those who sustained damages in the incident.
The Metropol towers site seen on May 25, 2022
Many people in Abadan and elsewhere also do not believe the government's account about Abdolbaghi's death under the debris and say state officials helped him flee the country.
Social media reports say Mo'ud Shamkhani was Abdolbaghi's trade partner and that Abdolbaghi's sister was married to a member of Shamkhani's family. Social media users have also charged that the link to Shamkhani was the secret behind Abdolbaghi's success as a shopkeeper who turned into a rich real-estate developer.
Addressing Ali Shamkhani in a June 1 tweet Iranian journalist Siamk Borazjani asked Shamkhani : "It is time for you to think why people point fingers at you as soon as a corruption case is disclosed. What have your family members done with your reputation by being involved in corruption cases?"
According to one report broadcast on Iran International TV, two years ago safety officials had warned about serious flaws in the Metropol Towers in Abadan. The report added that Mo'ud Shamkhani who lobbied for the builder was the deputy director of the Arvand Free Trade Zone in Abadan. Interestingly, according to another report, Shamkhani and vice president Mohammad Mokhber were also the board members of the Arvand Free Trade Zone where Abdolbaghi was at least once accused of financial corruption. The report added that Ali Shamkhani had appointed his nephew Mo'ud as his representative at the Free Trade Zone.
The report, accompanied with many documents, added that the Mahmoud Shirazi, an official who gave the authorization to build the Metropol Towers despite safety violations, is now the deputy governor-general of Khuzestan Province.
According to the report, Abdolbaghi had bribed Shirazi to issue the building permit and promised him to make him a partner in a major building project in Karaj, near Tehran.
Nonetheless, Security Chief Ali Shamkahni says, "There is a guided psychological plot to mislead Iranians" about him, but he was not able to deny the documents that point fingers at his nephew and representative Mo'ud's role in the corrupt process that led to the tragedy.