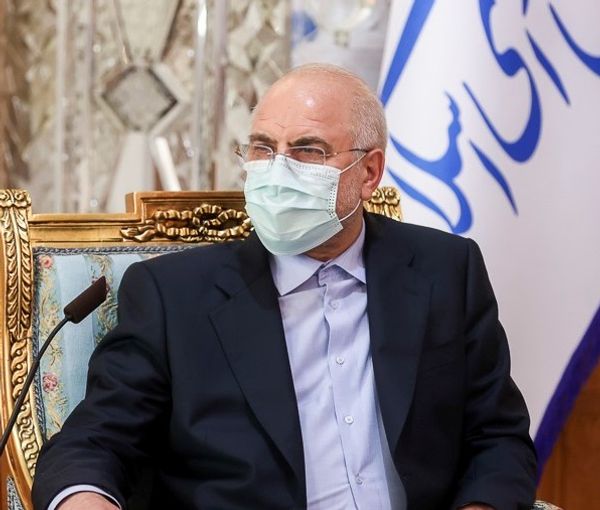 Iran's Speaker Appears Strong In Re-Election Bid Despite Scandals
One week before the annual election of parliament speaker in Iran on May 25, it is seems that the incumbent, Mohammad Bagher Ghalibaf is likely to be reelected.
Despite serious scandlas around Ghalibaf, some of the lawmakers including Jabbar Kouchaki and deputy speaker Ali Nikzad have already predicted that he is going to win. The other contestants are there only to put up a show that there is a democtratic process.
Semi-official news agency ISNA, also wrote in a commentary on May 12 that although there are three candidates for the election, Ghalibaf is 'the main candidate" for the post of Majles (parliament) Speaker.
Although quite a few lawmakers, including Iran's former nuclear chief Fereidoun Abbasi Davani have said they are willing to nominate themselves as candidates, politicians and the media generally believe there are currently three serious contestants for the election and each one of them represents one of the leading factions in the Majles.
According to Rouydad24 website, The three factions, namely the so-called neo-cons represented by Ghalibaf, the ultraconservative Paydari Party represented by its previous secretary general Morteza Agha Tehrani, and the hardliner conservative Sacrifice Makers group represented by Elias Naderan, come from the same political faction that calls itself Principlist, or revolutionary.
Ghalibaf surrounded by other conservatives and Paydari members in parliament
The website, which called the election "a show," was adamant in its commentary on Tuesday May 17 that like the past two years, Ghalibaf is going to win the election, and that other candidates are there only to secure a good share of Majles committees in bargaining with him.
During the past two years Paydari won the lion's share of the committees. There are two dozen committees, but the most important ones are the Budget Committee, the National Security and Foreign Relations Committee and the Article 90, which takes care of complaints and disciplinary measures. Paydari owns all three of them as well as more than a dozen other committees.
Also, nearly all of the members of the Majles presidium are Paydari members. As it has been the case before, Paydari might get involved in a series of meetings with Ghalibaf to win more key positions for supporting his reelection.
The mere fact that Ghalibaf is still standing firm as a major contestant for the post regardless of a recent scandal about his family's luxury shopping in Turkey, may be an indication that he has probably been assured by Supreme Leader Ali Khamenei or his son Mojtaba. Lawmakers may receive a message in the last moment to support Ghalibaf against all odds.
During the past two days, there has been another development that reminded everyone of another scandal surrounding Ghalibaf. General Mohammad Ghaemi, the liquidation director of the IRGC-linked Yas holding, has reportedly been arrested for being implicated in a major financial corruption case also involving Ghalibaf. But this is also likely not to stop the incumbent, as rumors have it in Tehran that Ghaemi has been arrested on a complaint made by no one other than Ghalibaf.
The scandals appear to have been overshadowed by anti-government protests in many provinces triggered by rising prices. But things may change during the coming week if Paydari cannot come to terms with Ghalibaf.