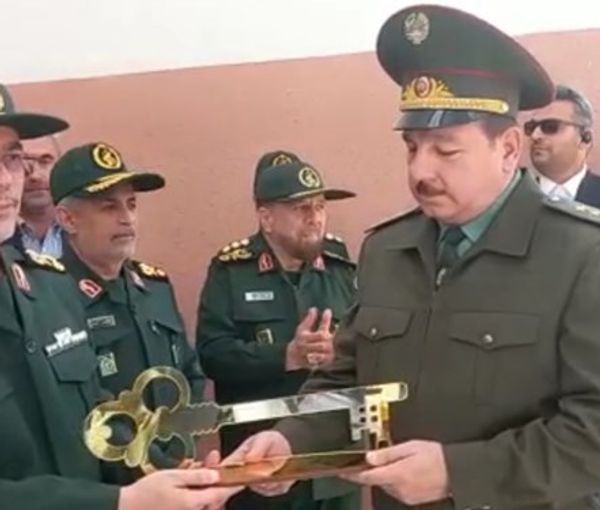 Iran Opens Factory In Tajikistan To Build Drones
Iran has opened a factory in Tajikistan's capital Dushanbe for manufacturing its Ababil-II drones in the Central Asian country.
The plant was inaugurated in a ceremony attended by chief of staff of the Islamic Republic's armed forces Major General Mohammad Bagheri and Tajik defense minister Colonel General Sherali Mirzo.
Describing the opening of the drone factory in Dushanbe as a turning point in military collaboration between the Islamic Republic and Tajikistan, Bagheri said at the opening ceremony that Iran is now able "to export military equipment to allied and friendly countries in addition to meeting domestic needs in order to increase security and lasting peace".
Before the opening ceremony, Bagheri and Mirzo also held a meeting to discuss plans to cooperate in the fight against terrorism, drug trafficking, and organized crime.
During his stay in Dushanbe, the Iranian top general is also set to meet with President of Tajikistan Emomali Rahmon.
Late in April, the United States House of Representatives passed legislation – dubbed the Stop Iranian Drones Act (SIDA) -- requiring the president to sanction persons and entities over Iran's drone program.
Iran's drone technology has already been transferred to some of its proxies, including to the Houthis in Yemen.
Iran's military drone program has expanded in recent years and UAV's have been more frequently used in attacks in both on land and at sea. Several attacks in Iraq and at least one attack in Syria have targeted US forces.