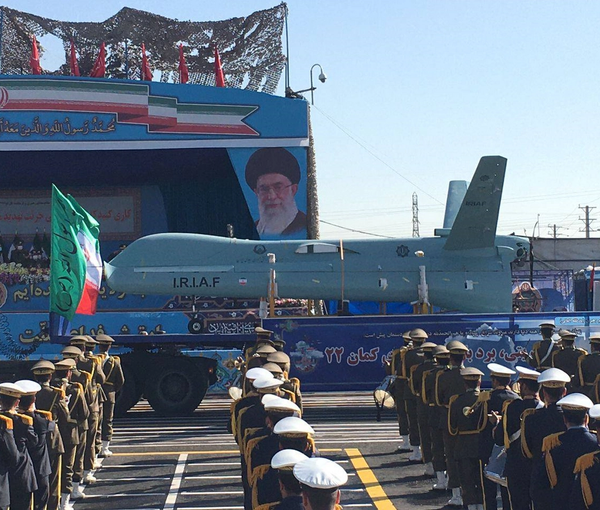 Iran Showcases Latest Drones In Army Day Parade
Iran showcased some of its latest drones Monday on Army Day, including the "strategic multi-functional combat drone" Kaman-22 and the single-engine multirole tactical drone Ababil-5.
Kaman-22, unveiled on February 24, 2021, was displayed at the Army Day parade in Tehran. The unmanned combat aerial vehicle is said have a range of around 3,000km (1,900 miles) and carry a 300kg load, flying up to an altitude of 8km with a flight duration of over 24 hours. Ababil-5 is the newest variant of the HESA Ababil family of drones, now equipped with four to six Almas (meaning 'diamond') missiles and an aerodynamic body design.
The US and Israel pioneered the use of drones in the Middle East, although China has now become a major supplier, selling to Egypt, Iraq, Saudi Arabia, and the United Arab Emirates. Iran and Turkey have developed indigenous production.
As well as 50 models of drones, tanks and other items, Army Day parade featured radar and missile systems, armored units, helicopters, fighters, air-defense systems, and naval equipment. During the parade, President Ebrahim Raisi warned Israel that Iran would strike back in response to "the slightest move against our nation."