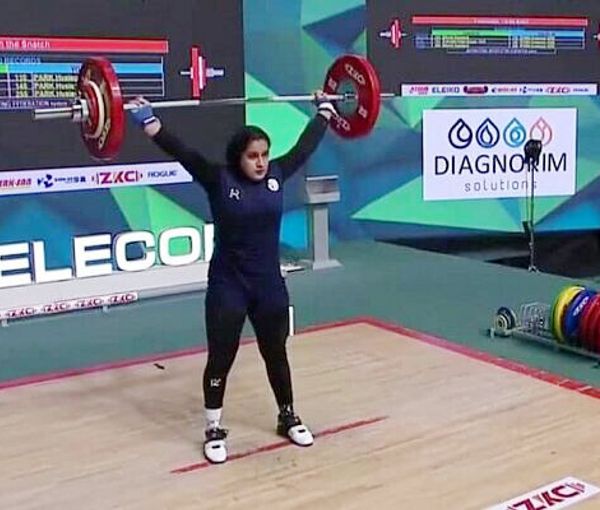 Iranian Female Weightlifter Leaves Team, Seeks Asylum In Germany
The first Iranian female weightlifter who won medals in international tournaments has sought asylum in Germany after she left Iran's delegation at the World Junior Weightlifting Championship in Greece.
Seventeen-year-old Yekta Jamali disappeared from the hotel they were staying in Heraklion in the Greek island of Crete on the final day of the event Thursday after winning the silver medal in the snatch and finishing fourth overall during the week.
The Iranian delegation went to the police where they were informed about the incident with the assistance of the Greek federation and the organizers.
It is not the first time Iranian athletes leave their teams during international championships and seek asylum in other countries.
About 30 Iranian athletes in recent years have defected from Iranian national teams and sought asylum in other countries, including Judo champion Saeid Mollaei, Greco-Roman national team wrestler Ali Arsalan, and many others, due to alleged threats and corruption in sports federations as well as Iran's policy of not allowing athletes to compete against Israel. For women mandatory hijab is also an issue.
Iran is a sworn enemy of Israel, calling for its destruction and prohibits sportspeople from playing against Israeli competitors. There is no legislation banning athletes but under pressure from federation officials, they usually lose games intentionally, forfeit matches or claim injury to avoid facing Israelis.
On Saturday, Parsia Jahanfekrian, another Iranian weightlifting champion, announced on her social media page that she has also left the national team.