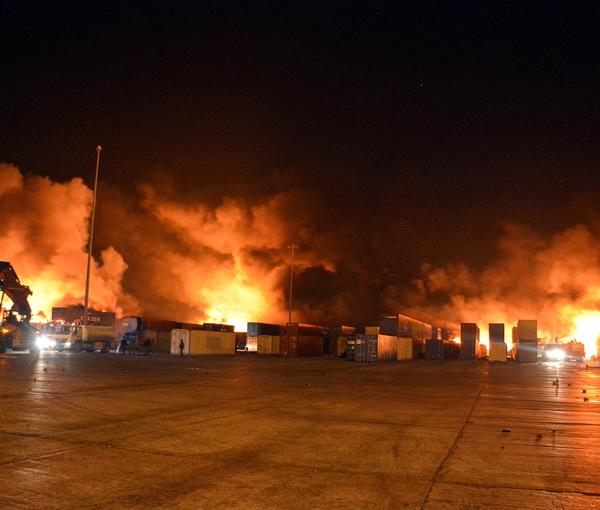 Russia's Syria Withdrawal Removes Buffer Between Iran And Israel
Recent reports say Russia is recalling forces from Syria to support its invasion of Ukraine amid military failure and no success in capturing major objectives.
Iran Diplomacy, a website close to the Iranian Foreign Ministry says Russian forces' withdrawal from Syria, and the possibility of Iranian forces replacing them could be an indication that Moscow is trying to keep Iran in its camp.
This comes while many Iranian observers had suggested during the past two months after the invasion of Ukraine that Iran should distance itself from Moscow and charged that Russia is using Iran as a pawn in its relations with the West and at the same time bars Iran from benefitting in the new situation of world energy markets after sanctions on Russian energy exports.
Earlier this week, Syrian President Bashar Assad's visit to Tehran was interpreted by some Iran analysts as a move to invite Iran to get involved in Syria to replace Russia in both war efforts and reconstruction projects in Syria. However, the visit by Assad could have been an attempt by Syria to balance its newly built relations with Persian Gulf states.
Other Iranian analysts have said that Moscow is taking revenge from Israel for Israeli officials' offending comments about Russia's war in Ukraine. They say Moscow is creating trouble for Tel Aviv by placing Iranian forces in larger contingents in Syria.
Iran's last ambassador to the Soviet Union and its first envoy to Russian Federation after the collapse of the Soviet Union, Nematollah Izadi, says all that could be true as none of these statements are mutually exclusive. These hypotheses can complement each other, he said.
Izadi added that Russia's war next door in Ukraine has overshadowed the importance of its expedition to Syria. Russia is not that active in the Caucasus region either, he said. He added that Israel has annoyed Moscow by not supporting its position on Ukraine. Tel Aviv eventually took side with Ukraine, and this gave the idea to Putin to strike a different balance at the borders with Israel.
However, Izadi observed that Russia's withdrawal from Syria has eliminated the the political and military buffer between Iran and Israel, so Israel is in a better position to attack Iranian forces, and this justifies Iran's desire to reinforce its positions in Syria. He said Iran's extended presence in Syria does not necessarily pose a new threat to Israel. This can only create a new military equilibrium in the region, Izadi said.
But Israel has been concerned since Syrian rebels were defeated in the civil war with Russian support and Iran began entrenching itself near the Israeli border. Israel has launched hundreds of air attacks against Iranian bases in Syria to prevent further entrenchment and flow of weapons to Tehran's proxy, the Hezbollah, and other militia armed and backed by Iran.