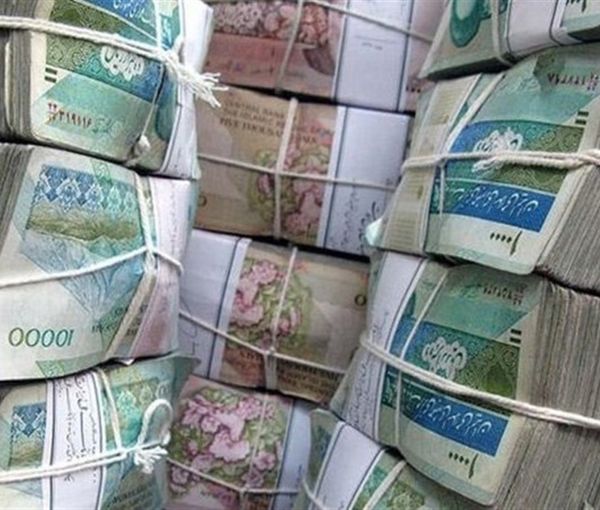 IMF Says Iranian Government Debt Has Soared Since 2018
Iranian government debts have soared since 2018, when the US imposed tough sanctions on the Islamic Republic, International Monetary Fund's figures show.
According to IMF's Middle East and Central Asia economic outlook report, Iranian government's net debt equaled to 41.5% of nominal GDP or $591 billion (based on official USD rate at 42,000 rials) in 2021. It was only $45 billion during 2000-2018 on average, or 11.8% of nominal GDP. The figure reached $214 billion in 2019 and increased to $351 billion in 2020.
During last three years only 70% of government's annual budget has been realized due to US sanctions and plunging oil exports. Therefore, the government had to borrow a huge amount of money from the Central Bank, The National Development Fund and other internal financial entities to compensate the budget deficit.
Last year, the Supreme Audit Court of Iran announced that the government's net debts reached 10,000 trillion (10 quadrillion) rials by May 2021, which equals $238 billion based on official USD rate or $37.5 billion based on USD rate in open markets (1 USD: 26,500 rial).
The Supreme Audit Court hasn't released a new report, but last year it warned that government debt is increasing rapidly, rising 72% only during March-May 2021.
The heavy borrowing from the central bank leads to priniting money and a dangerous rise in liquidity since 2017, which in turn fuels inflation currently standing at more than 40 percent.
Iranian government spokesman Ali Bahadori Jahromi said on April 19 that export revenues, especially from oil shipments, have substantially increased, but the government had to allocate 100 trillion rials per month to pay off mature debts.
IMF put the country's total exports (oil, non-oil and service) at $54 billion in 2020, but the figure increased to $91 billion in 2021 and expected to reach $140 billion during the current year.
IMF also predicted that the government's net debts remain unchanged in 2022. International organizations to a large extent have to rely on official figures issued by Iran, as they have no representatives on the ground and do not visit the country.
Iran's oil and gas condensate export declined from 2.5 million barrels per day (mb/d) in 2018 to 320,000 b/d in 2020 due to the US sanctions, but increased to around 670,000 b/d during last year, according Kpler data intelligence firm. The oil price has also been increasing from $41 in 2020 to above $100 now.
The Wall Street Journal reported on April 28 that Iran's oil exports rose to 870,000 barrels a day in the first three months of 2022, up 30% from an average of 668,000 barrels a day in 2021, according to Kpler's estimates.
Iran also exports around 450,000 b/d of petroleum products, which remained unchanged during last years, while oil products prices have also dramatically increased since 2018.
On the other hand, Iranian custom statistics indicate that the value of Iran's non-oil exports increased by 41% to $48 billion during last fiscal year, ending March 20, due to significantly higher prices for petrochemicals and mine products.