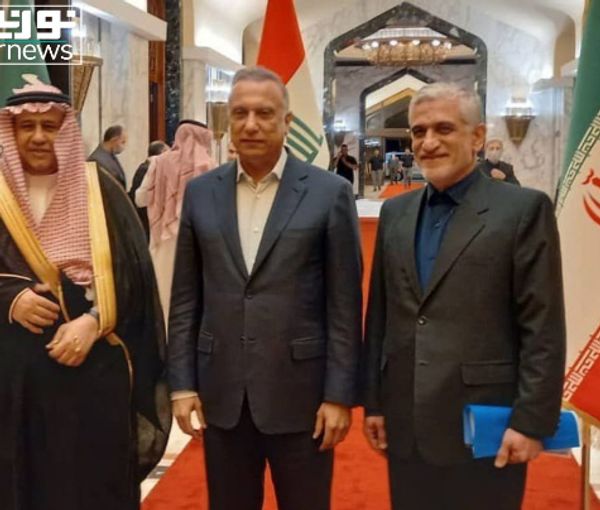 Tehran, Riyadh Reach 10-point MoU In Fifth Round Of Talks - Iraq
Iraqi Foreign Minister Fuad Hussein has said the Saudi and Iranian sides reached agreement on a 10-point memorandum of understanding (MoU) during the fifth round of talks.
Hussein said in a televised interview on Monday that the latest round of negotiations between Tehran and Riyadh – which was held in the in Baghdad last week – was attended by high-ranking officials from both countries.
He added, "It was agreed to hold the next round of dialogue at the diplomatic level."
"The Saudi-Iranian dialogue in Baghdad discussed the continuation of the ceasefire in Yemen", he said, noting that this round of talks came at the request of Oman.
Earlier in the day, Iran's foreign ministry spokesman Saeed Khatibzadeh confirmed the reports about holding the fifth round of talks, saying that "the talks were progressive and positive".
Apparently, Saeed Iravani – a deputy of the secretary of Iran's Supreme National Security Council (SNSC), Ali Shamkhani, and head of the Saudi intelligence service Khalid bin Ali Al Humaidan represented the two countries.
Predominantly Sunni Muslim Saudi Arabia and Shiite Iran, which are locked in proxy conflicts across the Middle East, started direct talks last year to try to contain tensions.
Iran suspended the talks in March without giving a reason after Saudi Arabia executed 81 men in its biggest mass execution in decades. Tehran condemned the executions that activists said included 41 Shiite Muslims.
Saudi Arabia cut ties with Iran in 2016 when mobs attacked its embassy in Tehran after Riyadh executed 47 dissidents including the leading Shiite cleric Sheikh Nimr al-Nimr.