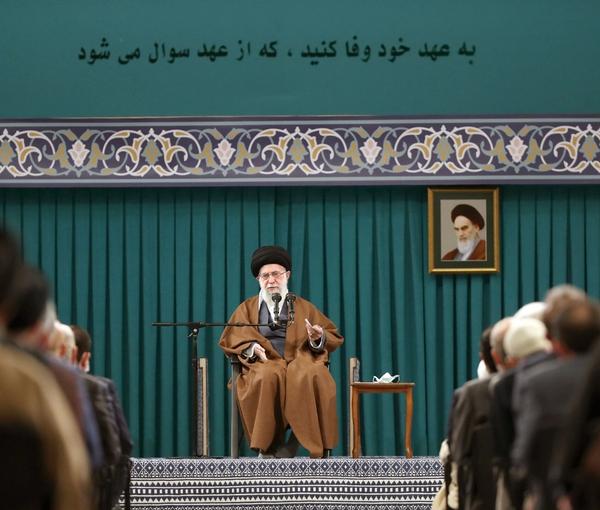 Khamenei's Twitter Removes 'Talks Are Going Well' From His Remarks
The twitter account of Iran's Supreme Leader Ali Khamenei has deleted the phrase "the nuclear talks are going well" from remarks he made on Tuesday.
In a meeting with a group of senior Iranian officials Khamenei had said the talks "are going well while the Iranian negotiating team will continue to inform the president, the Supreme National Security Council and other officials on the process, make relevant decisions, and move forward".
However, in the new post on Wednesday replacing the earlier one, the first part of the sentence was changed to "The country's diplomacy is moving in the right direction".
Following the revised tweet, several social media accounts close to Saeed Jalili, a former secretary of the Supreme National Security Council, wrote that Khamenei had not made such a statement, and that the post was "an example of lies and distortion".
Jalili, who was Iran's top nuclear negotiator under former president Mahmoud Ahmadinejad from 2007 to 2013, is a leading members of a so-called "principlist" group described as the "extreme end of the fundamentalist camp" and "Iran's most right-wing party", and staunch critic of the original 2015 deal.
During the past weeks, some lawmakers who are also members of the party, including Mahmoud Nabavian and Ali Khezrian criticized the Vienna talks, saying that the possible agreement was practically no different from the JCPOA, which they opposed. Some believe that their criticism is a response to the removal of Hamidreza Asgari, who is close to Jalili– from the negotiating team.