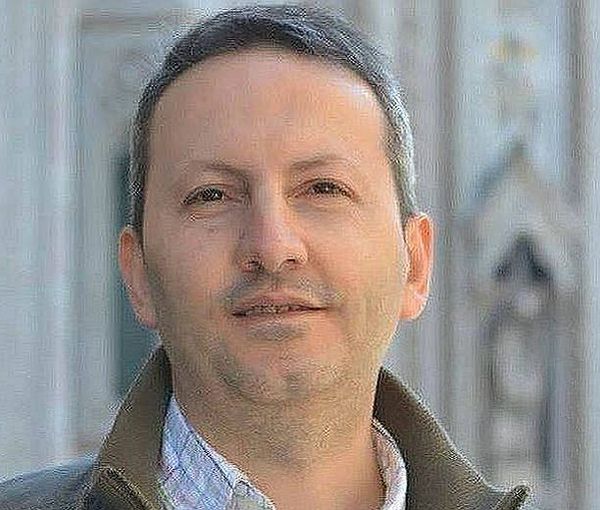 Swedish-Iranian Scientist Held In Iran Assaulted By Prison Officials
A Swedish-Iranian scientist sentenced to death in Iran has reportedly been assaulted by prison officials in Tehran, a human rights group reported Saturday.
Amhmadreza Djalali (Jalali) traveled to Iran in 2016 on the invitation of Tehran University and was arrested by security forces on accusations of espionage for Israel and later sentenced to death. He is one of several dual nationals held on trumped-up charges who are used as bargaining chips against Western countries.
Two British dual nationals were released in March in exchange for the payment of more than $500 million owed to Iran by the United Kingdom. Others in the past were released for money or in exchange with Iranian agents jailed abroad.
Hamidreza Djalai before and during his imprisonment in Iran
Iran Human Rights Organization based abroad, said information received from political inmates in Tehran's Evin prison, indicated that Djalali realized infirmary personnel had "stolen" his medications and went to enquire. The prison officials assaulted him on April 4 and he received wounds in the incident.
Djalali, who is not allowed to communicate with his family or friends, suffers from several illnesses and his physical condition has deteriorated after years of mistreatment in jail.
There were reports last year that the Islamic Republic was interested to exchange Djalali with Hamid Nouri, a former Iranian prosecutor who is on trial in Sweden for taking part in mass killings of prisoners in 1988.